You notice that Mom just doesn't look right and ask her if she's ok. "I'm just tired, that's all, it's no big deal," she says. So you sit and talk with her for awhile longer. She looks a little pale and starts to have trouble breathing. "I just haven't been sleeping well," she says. "I'm fine, don't worry about me."
October marks Breast Cancer Awareness Month, and our moms, grandmas and sisters are on our minds. Everyone will be wearing pink shirts, wristbands and even cleats (Go Chargers!). Breast cancer is on the forefront of everyone's thoughts, but it also is important to note that major breakthroughs have recently been made in heart attack research.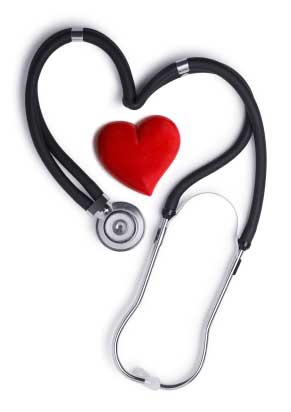 Have you known any men who recently had heart attacks? How about women? The research shows that heart attack symptoms in men and women can vary.
According to a recent study by the National Institutes of Health (NIH), women are less likely to have "classic" symptoms during a heart attack. What do you look for? How do you know? The study found that the three most common symptoms experienced before a woman's heart attack were:
Unusual fatigue
Sleep disturbance
Shortness of breath
No Chest Pain for Heart Attacks?
Wait, no chest pain? Most everyone thinks that, in order to have a heart attack, you must have chest pain (thank you House and E.R.). The truth is, 43 percent of the women in the study did not have any chest pain during their heart attack.
Before a Heart Attack, Women Experienced These Symptoms:
Unusual fatigue – 70 percent
Sleep disturbance – 48 percent
Shortness of breath – 42 percent
Indigestion – 39 percent
Anxiety – 35 percent
During the Heart Attack, Women Experienced:
Shortness of breath – 58 percent
Weakness – 55 percent
Unusual fatigue – 43 percent
Cold sweat – 39 percent
Dizziness – 39 percent
Heart Attacks: Here's What You Need to Know
A heart attack, also known as a myocardial infarction, occurs when the heart muscle does not receive sufficient blood. If blood flow is not immediately restored, an individual may experience severe damage to the heart muscle.
Without the ability to identify and diagnose heart attacks properly, the risk of a heart attack that causes long-lasting harm dramatically increases. However, those who dedicate the necessary time and resources to learn about heart attacks and their impact may be able to reduce the loss of life across the United States.
Key Heart Attack Statistics
Heart attacks are prevalent throughout the United States. To understand the impact of heart attacks, let's consider the following statistics from the Centers for Disease Control:
A heart attack occurs every 43 seconds in the United States.
735,000 Americans experience heart attacks annually.
One out of every five heart attacks is silent, and the individual who suffers the attack is not aware it is actually happening.
How to Assist a Heart Attack Victim
Believe it or not, anyone can assist a heart attack victim, and here are four tips to help you do just that:
Call 911. If an individual displays heart attack symptoms, call 911. Try to remain calm, cool and collected as you call and provide the 911 operator with as much information as possible. That way, first responders can arrive on scene and administer immediate assistance.
Chew and swallow an aspirin. Mayo Clinic recommends a heart attack victim chew and swallow an aspirin for short-term pain relief. Conversely, if a heart attack victim is allergic to aspirin or has been told by a doctor to never take aspirin, he or she should avoid aspirin altogether.
Perform CPR. Cardiopulmonary resuscitation (CPR) may be used to help an unconscious heart attack victim. Administer 30 chest compressions at a rate of 100-120 beats per minute, and then 2 rescue breaths.  Repeat 30 to 2 until advance medical personnel arrive.
Use an AED. An automated external defibrillator (AED) can help restore a heart attack victim's regular heart rhythm. As such, if an AED is located nearby, it may be worthwhile to use this device. An AED is simple to operate and comes with instructions. Plus, it is designed for use by someone with no medical background.
Of course, education can make a world of difference for heart attack victims and their families. And if people enroll in any of the CPR training programs from SureFire CPR of Southern California, they can learn a wide range of life-saving skills to assist heart attack victims in critical situations.
Our CPR classes are taught by medical personnel who know what it takes to help heart attack victims. They can be completed in just hours and provide individuals with life-saving skills.  As a result, our CPR classes empower everyday citizens to administer essential support to heart attack victims until advanced medical personnel arrive on scene.
Lastly, please educate the women in your life and spread the message so that more lives can be saved.
Are you a heart attack survivor or know someone who is? Please comment below what you felt so that others can learn from your experience as well.