To all the women in the world fighting against we support you!  Breast cancer is such an important issue and it is especially close to my heart.  My mom is a Breast Cancer Survivor and has been cancer free for over 6 years now!  Her strength has always been such an inspiration to me.  She has been so strong that I want to share her story: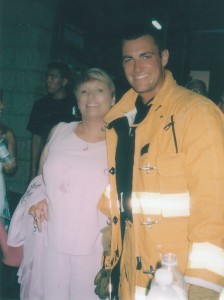 6 years ago my mom Siouxzie (pronounced Susie – she's an art teacher) went for her normal mammogram and the test came back abnormal.  She had a small lump in her breast and the biopsy showed that it was cancer.  My sister and I were terrified, but my mom was always calm and strong.  Let me tell you a little bit about my mom.  She's one of those people that is eternally upbeat.  I'm not sure if it's the creative spirit within or her ability to see the good things in every situation, but nothing gets her down.  Really, nothing! She teaches art and ceramics to kids all day long and still remains energetic at the end of the day.
Ok, back to the story… So she had a lumpectomy and 3 weeks later started her radiation rounds: 5 times a week for 6 weeks.  She got more and more tired as the weeks dragged on, but her optimism never faded.  I remember her saying, "Everyone is so nice there… so upbeat." I'm sure that her Pollyannaism was contagious.
After the radiation, she had a complication with the healing process that earned her a visit a day to wound care for 75 days in a row.  But her spirits remained high and she made a bunch of friends at the treatment center.
Since then, my mom has remained cancer free for 6 years.  Today, I learned something she had never told me before.  When she was 8 years old, she watched her favorite grandmother die of breast cancer and said that it was something that had always terrified her since she was a little girl.  She took on her fear headfirst and conquered it.  And I couldn't be more proud to have her as my mother.
Cancer runs in our family, but we do everything we can to prepare and stay educated on signs and symptoms.  For more information on breast cancer risk factors or to donate to help find a cure, please visit www.komenoc.org.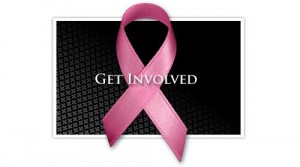 Do you have a breast cancer story to share? Please help us spread the word by commenting below!