The day is almost here and my heart won't stop beating against my ribcage.  All week long we've looked forward to the Big Weekend.  The plan is to pack as much living into those forty-eight hours as possible.  I'm all in!  Since we enjoy some of the best weather in the world, "our people" know how to play outdoors!
Californians are known for the adventures we like to take on. Hurdling through the air on a 60 MPH roller coaster at Magic Mountain or a rowdy paint ball game at Jungle Island – this is the way Californians love to play!  Life in the Southern California fast lane is fun – but risky. The freeways are nearly always full of "weekend warriors" racing to get to their destinations.
There are many steps that can be made to reduce the chance of injury as a member of that "weekend warrior" clan.  The trick is to be prepared.  Before setting out on that long weekend get away, pack your common sense! Make sure the car is kid-proofed (plenty of snacks and entertainment) so that you can drive focused on the road, undistracted.  The goal is to arrive with you and your passengers in one piece.  Once you've arrived at your destination, consider what your day will look like as the temperature climbs.
Have you ever spent your time at an amusement park on a hot summer day?  Nothing screams summertime fun like the fist drop of a roller coaster.  Entertaining as these parks can be, the threat of physical malady remains.  The biggest culprit: dehydration.
Dehydration Symptoms:
Avoiding problems such as injury and hot-weather injury this summer is simple when following a few simple guidelines.  The most important is to stay hydrated.  Heat exhaustion can sneak up on even the most discerning park aficionado.  Heat exhaustion is the first level of heat emergency faced in the summer months.  The most common signs and symptoms of heat exhaustion can include:
Confusion, Dizziness and/or Fainting
Dark-colored urine (a sign of dehydration)
Fatigue
Headache
Muscle cramps
Nausea
Profuse sweating
Rapid heartbeat
Knowing what to do when heat exhaustion strikes is an important piece of knowledge for summer outdoor enthusiasts.  Basic First Aid training can help you secure the knowledge you need for these types of emergencies.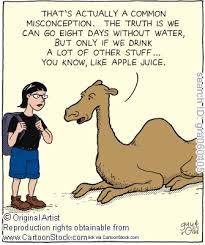 In the meantime, here are a few tips to stop the progression of heat exhaustion:
Get out of the sun!  Find a shady cool place or better yet get into an air-conditioned room.
Rehydrate!  Drinking plenty of fluids (eat a popsicle).  Avoid caffeine and alcohol.  These are the first steps to replenishing depleted fluids needed in the body.
Start cooling measures when possible.  Fans or chilled compresses or towels are very effective.  A cool shower also works.
An overheated state in which our bodies shut down its ability to sweat, in combination with heat exhaustion symptoms, can lead to heat stroke. This is a true medical emergency in which professional medical attention should be obtained immediately.
SureFire CPR is Southern California's top medical education provider.  We want you to stay safe this summer! With multiple locations to choose from, we have you covered for CPR Certification Orange County or BLS Certification in Corona.  Join us in one of our interactive CPR classes and learn what you can do to prepare for that weekend getaway – bring your common sense and have a safe summer!