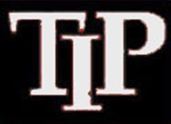 "She was an angel that came from nowhere." – TIP Client
Every 20 seconds it happens.  By the time you have finished reading this, 15 people will have had heart attacks.  Many will go into cardiac arrest and need CPR.
Victims of cardiac arrest are not only those that go unconscious and cease to breathe.  Family members, friends, and loved ones are victims of these horrible situations as well.  As a firefighter, it is my responsibility to do everything possible to save your family members from cardiac arrest.  We will give CPR, defibrillate, and provide lifesaving drugs and oxygen.  We will do it efficiently, professionally, and as quickly as possible.  Unfortunately, there is not enough time to attend to all the victims.  We are able to provide physical first aid to all those that call, but we are not always able to provide emotional first aid to those that need it.  That is where we pick up the radio and call for help.
The Trauma Intervention Program (TIP) is an organization of volunteers that is on call 7 days a week, 365 days a year.  It was established in 1985 and its volunteers have been providing emotional first aid for over 25 years.  TIP volunteers are absolutely amazing.  Within 20 minutes of a call, they arrive on scene and offer support to those in need.  They may be asked to help family members following the death of a loved one, survivors of suicide, or victims of fires.
TIP members are extensively trained, completing over 55 hours of initial training and attend monthly continuing education classes as well.  Many have personal experience dealing with traumatic situations allowing them to provide genuine empathy to those that they are helping.  I have personally seen the incredible benefit of these volunteers on incidents and hope to see the program grow to provide coverage to all cities in Orange County.
Want to help those in need? TIP needs volunteers! Their next training starts February 17th, and there will be more to come following that!  For more information on this great organization please visit http://www.tiporangecounty.org or call Debbie Simpson at 949-257-7022.
To say "thank you" to all of the TIP volunteers, SureFire CPR recently provided CPR training to all of the members of the Orange County TIP Chapter!  You guys are great!