One of the Best Summer Jobs for Kids
Summer is upon us. The warm weather and sunshine have finally taken over from the dull clouds and dark sky of winter. Ahead of us we have long hot summer days filled with ocean breezes, swimming in the pool and sweet, sticky ice cream cones. We have days at the beach and nights running outside chasing fireflies; or long days laying in the grass reading books while ants crawl over our legs and arms. The end of the school year, the official start of summer, is only a few weeks away. But what are you to do with the endless days and nights to fill the next two months? The seemingly endless summer is a great time for teen girls and boys to start their future careers in babysitting. Babysitting for local neighborhood children is a great way to make money and spend time over the summer. It is especially beneficial for those who are not yet able to start working yet. Babysitting is a very helpful way for teens to make summer money if they still fall under the sixteen year age limit that is required in the United States for teens to work at the local grocery store or bakery.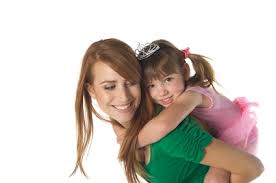 Babysitting offers many different opportunities and learning experiences for the normal teen. Not only does babysitting teach responsibility and the benefits of hard work but it also allows the teen to get experience in dealing with children of all ages. A casual babysitting job can create the path to a full time nanny position either in college or post-college. Through babysitting, teens will also learn about whether they could like to consider a future career in the field of childcare. Whether it be teaching or working in a daycare, or perhaps even becoming a pediatrician, babysitting can help the teens to see if working with children will be part of their future.
Getting a regular babysitting job can be as simple as asking families in your neighborhood if they would like a quiet afternoon to themselves while you watch their children for a few hours. Once you build a relationship with a family, you can be counted on to help them out when they need a sitter. Maybe it will be three afternoons a week or perhaps every other Saturday night; or maybe every Monday in the summertime; whatever the schedule, a babysitting job can be just the start to a long term job opportunity.
Steps to Getting Your First Babysitting Job
How to get your first babysitting job? What is the secret? There are a few ways to get the best babysitting jobs and keep them! First, it pays off to take a CPR certification class. Taking a CPR class and getting your proper certification will not only put the parents at ease but it will also help you feel comfortable in any situation with children. Secondly, having experience with children of all ages helps to sell your babysitting skills. Use any experience with younger siblings or cousins to prove your worth in the babysitting field and you will be making money in no time at all. Maintaining the relationships with the family throughout the years will only create benefits for you with future job prospects. You can easily ask the parents for a job reference when it comes time to move on from babysitting and try your hand at a different job in your future.
Babysitting as a teenager offers many long-term rewards as well as short-term cash. Good luck!