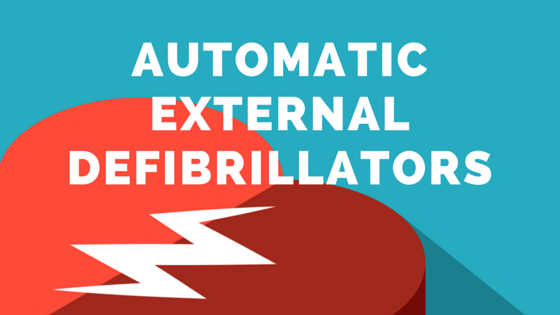 Cardiopulmonary resuscitation (CPR) and automatic external defibrillator (AED) training remain essential, particularly for those who want to assist someone who has stopped breathing.
Each minute of sudden cardiac arrest (SCA) leads to a 10 percent reduction in survival, according to the National Heart, Lung and Blood Institute (NHLBI). However, using an AED to perform CPR on a person who is suffering SCA may save this individual's life.
So what does it take to use an AED to conduct CPR? Here are three things you need to know about AEDs and AED training:
AEDs empower individuals to respond to an emergency in which defibrillation is required.
SCA causes an abrupt loss of an individual's heart function. As such, if SCA is not treated immediately, is can quickly result in death.
Fortunately, AEDs empower individuals to combat SCA instantly. These devices provide an electric shock through an SCA victim's chest to his or her heart, which can stop an irregular heart rhythm and allow a normal rhythm to resume.
AEDs also are lightweight and portable devices that both medical professionals and trained citizens can use for immediate emergency response. They provide prompt delivery of CPR, and as a result, are frequently incorporated into emergency response programs as well.
Trained individuals possess the skills and know-how to use AEDs properly.
AEDs are safe for use by non-medical personnel such as police, firefighters, flight attendants, security guards and other lay rescuers, the American Heart Association (AHA) points out. And with the ability to leverage AEDs correctly, these individuals can deliver proven results, which is reflected in several recent studies.
For instance, the AHA notes that AEDs are able to detect a rhythm that should be defibrillated 90 percent of the time.
Furthermore, AEDs are able to recommend not shocking when the devices show defibrillation is not indicated. Because these devices feature computers that check a victim's heart rhythm in real-time, they can immediately calculate whether defibrillation is needed. 
AED training is readily available.
AEDs usually are placed in public areas where large groups of people gather day after day. Also, an AED's location is clearly marked, providing quick, easy access for trained individuals.
But even though typically AED signs are easy to find, how can you use them? CPR and AED training classes are readily available, ensuring you can learn various life-saving techniques and strategies without delay.
SureFire CPR, for example, offers a CPR certification class in Orange County and surrounding areas that teaches students:
How to use an AED.
Adult, child and infant CPR.
Techniques to assist conscious and unconscious choking victims of all ages.
SureFire CPR offers professional, affordable and convenient CPR certification programs that are taught by firefighters, paramedics, lifeguards, nurses and emergency medical technicians (EMTs). It also provides both onsite and remote CPR training in the Greater Southern California area, enabling students to learn at their convenience.
Discover what it takes to become CPR certified today. Contact SureFire CPR at (888) 277-3143 or visit its website to find out more about its CPR and AED training classes.