There are many reasons you should consider CPR class to help you get ahead in your line of work. SureFire CPR is a leader in this industry. If you haven't already gotten certified then you'll want to take a close look at companies that offer ACLS, and what they can offer you. It doesn't matter if you want to be a life guard or run a day care, having knowledge in CPR can become useful in all sorts of situations.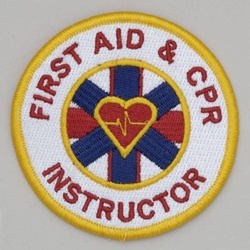 Choking Situations
Taking ACLS classes in Orange County not only help you learn CPR it will also help you if you run across an adult or a child choking. You never know when an emergency situation might arise and being prepared can save a life.  In addition to choking hazards you'll learn about different cardiac problems and how to handle them.
Advanced Cardiac Life Support Training
Understanding what to do in the first moments of a cardiac arrest can save a person's life. If you haven't started looking for a good school it's a good time to start the search. Once you have discovered the appropriate training stage you can begin your classes.
ACLS Certification and What It Can Do For You
You may not realize that certification can help with a few things. Besides those situations that can pop up that you'll now be prepared for and able to assist with, there may be other job opportunities for you. There are certain care facilities that will want you to have this certification and already having yours will make the interview process that much easier.