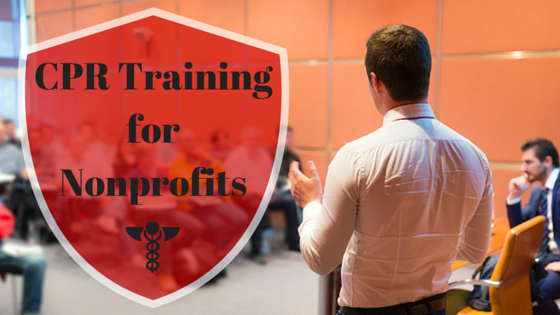 Cardiopulmonary resuscitation (CPR) serves as a life-saving procedure for healthcare professionals and everyday citizens alike. As such, those who learn how to perform it can make a major difference in the lives of sudden cardiac arrest (SCA) victims.
Nearly 360,000 out-of-hospital SCA incidents occur annually, according to the American Heart Association (AHA). Comparatively, effective bystander CPR provided immediately after an SCA event can double or triple a victim's chance of survival, the AHA notes.
With CPR training, however, anyone can discover what it takes to deliver CPR effectively at any time.
On the other hand, high-quality onsite CPR training sometimes can be tough to find, particularly for nonprofit organizations. And the lack of onsite CPR training in Southern California may prevent nonprofit employees from learning CPR skills that otherwise could help them save lives, both now and in the future.
Fortunately, SureFire CPR offers onsite CPR training that supports nonprofits in a number of ways, including:
Providing comprehensive CPR training


When it comes to CPR training, only the best will suffice. And with SureFire CPR, nonprofit employees can reap the benefits of exemplary training designed to provide students with the resources and tools they need to become CPR certified.

Unlike many traditional CPR training programs, the SureFire CPR program guarantees each student can use his or her own manikin at all times. That way, each student can practice CPR as needed and build his or her CPR skill set quickly and efficiently.

Also, SureFire CPR employs experienced healthcare professionals who understand what it takes to perform CPR in high-stress situations. These CPR experts are committed to their craft, and as a result, will do everything possible to share their knowledge with students who are willing to learn.

Offering flexible course times 

A traditional CPR training program may offer limited scheduling flexibility, which could prove to be a major problem for those with tight schedules.

Meanwhile, SureFire CPR understands scheduling problems may arise with a fixed course schedule and offers flexible training schedules designed to help students become CPR certified at their convenience.

SureFire CPR offers classes seven days a week, ensuring that students can visit one of its Southern California locations for CPR training without having to rearrange their daily schedules. In addition, SureFire CPR can host classes at a nonprofit's office at no extra charge, at the time that is most convenient for the non-profit.

Delivering tiered pricing for Nonprofits

The bottom line remains a major consideration for all organizations, particularly nonprofits. But with SureFire CPR's tiered-pricing system, nonprofits only are charged based on the number of participants who enroll in CPR training.

Tiered pricing rewards nonprofits that convince their employees to become CPR certified. And with SureFire CPR's tiered pricing, nonprofits will receive a larger discount if most or all of their employees choose to become CPR certified.

Furthermore, SureFire CPR recognizes not all nonprofits employ large staffs, but this CPR training provider has already predetermined discounts for non-profits of any size. Contact us today for pricing.

As part of this commitment to providing affordable, high-quality CPR training, SureFire CPR delivers flat-rate pricing for nonprofits for onsite training for six employees or fewer. That way, SureFire CPR guarantees smaller nonprofits can help their employees become CPR certified, and ultimately, ensures these workers are prepared to assist SCA victims in life-threatening situations.

Nonprofits can take advantage of onsite CPR training from SureFire CPR. By doing so, these organizations can ensure their employees can become CPR certified and provide life-saving support to SCA victims at any time.