>>2019/2020 Submissions Open Now!<<
SureFire CPR Offers Scholarship for Students in the Medical Field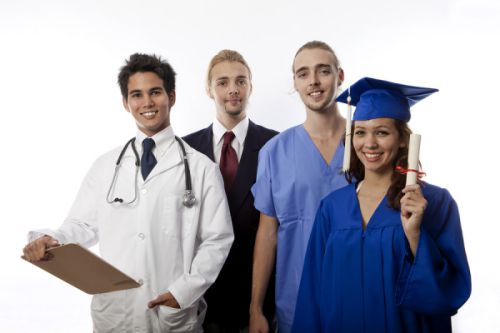 The SureFire CPR Scholarship is part of our commitment to help students who are committed to pursuing careers in the medical field. It is designed to help a student subsidize the costs of obtaining education in the medical field of their choice.
Our scholarship will be awarded to a student who displays superior academic achievement, outstanding leadership qualities and involvement with community service.
Scholarship Requirements:
Any student who currently attends or will enroll in classes at a school that offers training in a medical specialty (ex. nursing, paramedicine, EMT, physical therapy, etc.) is eligible to apply for our scholarship. The scholarship is offered to incoming, full-time and part-time students, and previously awarded scholarships or monetary prizes have no impact on this scholarship award.
To apply for the scholarship, you must provide a copy of your acceptance letter OR a copy of your transcript that verifies your enrollment in a school that offers classes in a medical field.
Also, you must provide a 200 – 300 word response to each of the following questions:
What was the defining moment when you knew that you wanted to pursue a career in the medical field?
How do you plan to contribute to the medical community/humanity?
You will need to submit the scholarship application on this page; incomplete applications will not be accepted.
The deadline to submit your application is February 25th, 2020; no applications will be accepted after this date.
As part of your application, your most recent transcript or other supporting documentation must be uploaded via this page. Transcripts sent after the application submission period will not be accepted.
After the application is completed in full and your transcript is uploaded or sent, you're done!
The scholarship recipient will receive a $1,000 award, and the award winner will be announced in March of 2020 on this page. In addition, the scholarship winner will be notified via email at the time of the announcement. Read about our previous SureFire CPR scholarship winners.
Note: Current SureFire CPR employees and instructors are not eligible for the scholarship, sorry!
Has been picked and will be notified shortly! Please be on the lookout for more information! Also don't forget it's never to early to submit for 2019!
SureFire CPR would like to thank all those who applied for the scholarship. Many incredible entries were received and we look forward to making this an annual event. Be sure to follow our Facebook page for news on future scholarships and contests!