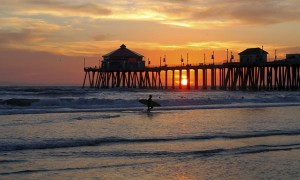 Orange County CPR – 3 Things You Must Know Before Taking a CPR Class
It's that time again – your CPR card is about to expire and work is breathing down your neck to take a CPR class or they will suspend you.  Sound familiar?  Before you start Googling to find yourself a class, make sure you know these three things:
Number 1 – There are many different training companies in Orange County but all are not created equal.  What certification are you getting?  Make sure that you get certified through either the American Heart Association or the American Safety and Health Institute.  Both of these certifications are valid for 2 years.  The Red Cross Headquarters in Santa Ana offers regular CPR classes as well, unfortunately these certifications are only good for 1 year and cost just as much as the AHA or ASHI classes.  Every year at Angel Stadium in Anaheim, the Red Cross offers, "Super CPR Day" where thousands of people are trained in 1 day for a very good price.  If your work requires a Red Cross CPR certification, I would recommend signing up for that day!
Number 2 – If you need a CPR certification for work, there is a good chance that others at your office will need it too.  Why not set up a class in your office and get everyone involved?  This has two huge benefits: you get to take the class while you're working, and your boss will pay for it.  There are a few  Orange County CPR companies that are mobile.  Look for companies to come to you so you don't end up sitting in rush hour traffic on the 5 or 405 freeways.  Search for "Onsite CPR" in Google or Craigslist.  They should come to you if you have 5 or more students.
Number 3 – Get that discount!  Many companies have discounts or specials that are not advertised.  Non-profits and student discounts are common.   Cal State Fullerton and Chapman students going for their teaching credential can get discounts just by calling and asking.  Santa Ana College and Saddleback EMT students should also qualify for CPR class discounts.
You are already one step ahead of the game by reading this article.  If you're going to learn how to save a life, you might as well save some time and money! Call us today! 888-277-3143