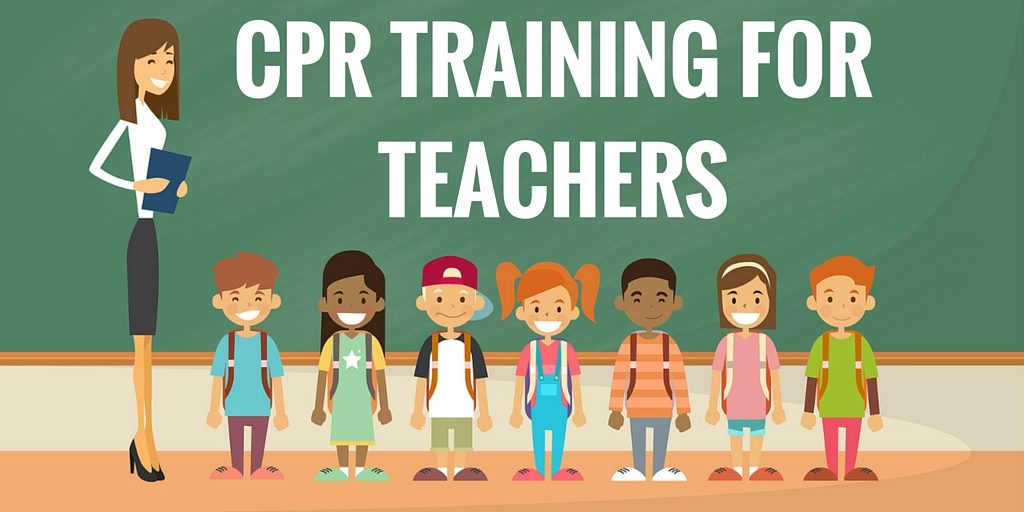 Did you know that teachers are required to complete adult, child and infant cardiopulmonary resuscitation (CPR) training to obtain California's Clear Single Subject or Multiple Subject Teaching Credential?
That's right, and perhaps it's easy to understand why – just consider some of the following CPR statistics from the American Heart Association (AHA):
Bystander intervention provided immediately following cardiac arrest can double a victim's chances of survival.
If bystander CPR is not provided, a sudden cardiac arrest (SCA) victim's chances of survival fall 7 percent to 10 percent for every minute of delay until defibrillation.
Most attempts at resuscitation are unsuccessful if CPR and defibrillation are not provided within minutes of SCA.
Roughly 95 percent of SCA victims die before they reach the hospital.
Only 46 percent of people who experience out-of-hospital cardiac arrest get the help they need before experienced medical personnel arrive on the scene.
CPR training empowers teachers to assist both colleagues and students in life-threatening situations. With the proper training, teachers will be able to perform CPR quickly and effectively and improve a victim's chances of survival.
Also, CPR training ensures teachers are prepared to deal with SCA, a condition that can affect victims of all ages.
What Is SCA?
SCA occurs when an individual's heart suddenly stops beating. In this scenario, blood stops flowing to a victim's organs and brain, which may result in death.
The National Heart, Lung and Blood Institute (NIH) notes SCA may be the result of arrhythmias, aka irregular heartbeats that prevent the heart from pumping blood to the body. Arrhythmias can cause SCA victims to die within minutes if these irregular heartbeats remain untreated.
Believe it or not, many bystanders shy away from intervening in SCA cases; in fact, the Sudden Cardiac Arrest Foundation (SCAF) notes only 32 percent of bystanders will attempt to perform CPR in these situations.
However, imagine what might happen if bystanders learned how to perform CPR and were ready to take action in SCA emergencies.
AHA points out CPR can help an SCA victim maintain blood flow to the heart and brain, along with boost the amount of time that an electric shock from an automated external defibrillator (AED) can be effective.
An AED serves as a lightweight, portable device that empowers users to send an electric shock to an SCA victim's heart. Meanwhile, this shock could restore an SCA victim's normal heart rhythm, and ultimately, help save his or her life.
AEDs are proven to be effective, too.
AHA reports some studies have revealed that 90 percent of the time AEDs have been able to show when an irregular heart rhythm should be defibrillated. These studies also have indicated that AEDs frequently are able to recommend NOT shocking when the device shows defibrillation is not indicated.
In addition, SCAF points out the survival rate of SCA victims with bystander CPR but no AED use is 9 percent; conversely, the survival rate of SCA victims with bystander CPR and application of AED rises to 38 percent.
Teachers should have quick, easy access to AEDs as well. These devices commonly are placed in schools, sports arenas, and large public areas, empowering these educators to take immediate action if an SCA emergency occurs.
How Can Teachers Become CPR Certified? 
When it comes to obtaining California's Clear Single Subject or Multiple Subject Teaching Credential, it is important to know exactly what needs to be completed. And those who enroll in CPR training classes now may be better equipped to acquire this credential.
Gaining CPR certification can be quick and simple, particularly for those who sign up for CPR classes at SureFire CPR of Southern California.
We provide a wide range of CPR classes year-round, including:
CPR and AED – This class will teach you how to perform adult, child and infant CPR, use an AED, support conscious and unconscious choking victims of all ages and much more.
CPR, AED, and First Aid – In addition to CPR and AED training, you'll learn about basic first aid as part of this comprehensive course offering.
Basic First Aid – This class will cover first aid skills such as dealing with trauma victims, supporting victims during hot and cold emergencies and offering assistance to victims who suffer bone and muscle injuries.
Plus, all of our classes are taught by professional firefighters, paramedics, lifeguards and other medical professionals. This guarantees that you'll receive world-class training from experienced medical personnel to ensure that you are fully prepared to deliver support in a wide range of emergencies.
SureFire CPR also delivers a superior learning experience, one that empowers students with the confidence and skills they need to act in an emergency.
At SureFire CPR, we offer a combination of hands-on training and instruction techniques in a comfortable learning environment. That way, we'll be able to provide you with the CPR skills and knowledge you need to succeed in a life-threatening situation.
Ready to enroll in one of our CPR classes? To learn more about our CPR course offerings, please contact us today at (888) 277-3143.