CPR Certification for Hospital, CPR Classes for Hospitals
Hospital staff members have different roles and responsibilities, but one thing's for certain – hospitals with a robust CPR training regimen are better equipped to handle emergencies. Triage nurses, healthcare professionals, doctors and other hospital employees can benefit from CPR classes. SureFire CPR's hospital training course is a great way to ensure your staff has the knowledge and skills to handle life-saving emergencies.
CPR training for any hospital doesn't have to be a headache. With SureFire CPR's top-flight instruction, you can receive a hospital CPR training course at a moment's notice. We're ready to train your staff with the best equipment and most up-to-date policies – all with superior, professional instructors. Our own staff at SureFire CPR has been in the trenches. We've been through emergencies and urgent care situations. This expertise comes with each of our CPR certification courses for hospitals throughout Southern California and beyond.
Why is SureFire CPR such a popular choice for doctors and nurses looking to acquire CPR classes for their hospital? Just a few include: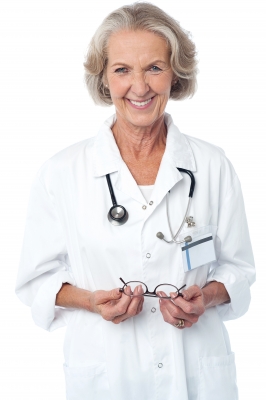 Affordability – SureFire CPR's hospital CPR training course is surprisingly affordable. With hospital budgets tightening up, especially with major changes in healthcare on the horizon, you can still receive quality, low-cost CPR certification for hospitals. SureFire CPR is the solution.
Flexibility – visit one of our offices for your hospital CPR training course. SureFire CPR has 3 convenient locations: Laguna Hills, Orange and Corona. If your busy hospital schedule doesn't permit off-site training, we can conduct CPR training tailored for your particular needs.
Quality – with a professional staff including firefighters, EMT technicians, nurses and more, our CPR certification for hospitals is the best in the business. We use real-world experience and simulated emergency situations to give your hospital superior CPR classes – for any skill level.
Passion – once you take a SureFire CPR training course for your hospital, you'll know you're in good hands. We take our CPR training for hospitals seriously, because we've dedicated ourselves to saving lives.
Our hospital CPR training course includes all the base knowledge you'll need, along with advanced concepts. You'll receive adult, child, and infant CPR training, basic first aid, choking treatments for any aged victim, and AED (automated external defibrillator) use and special considerations. Once your staff (or you) has taken SureFire's CPR training for hospital staff, everyone will have the tools to handle crucial emergencies.
"The instructors made our PALS class fun and educational at the same time. They did a wonderful job providing us with a good review of PALS as well as the new changes. I also renewed my BLS and they did a great job with that as well! Everyone was extremely helpful. Thank you again!"
– Cathy Griffin RN, BSN
Manager Clinical Excellence and Innovation
Coordinator Education Programs
CHOC Children's Hospital
If you'd like to learn more about our CPR certification for hospitals, or are interested in scheduling CPR training for your hospital, give us a call at 1-888-277-3143. We can also be contacted via email at info@surefirecpr.com. Our CPR training for hospitals is available throughout Southern California, including the Inland Empire region.