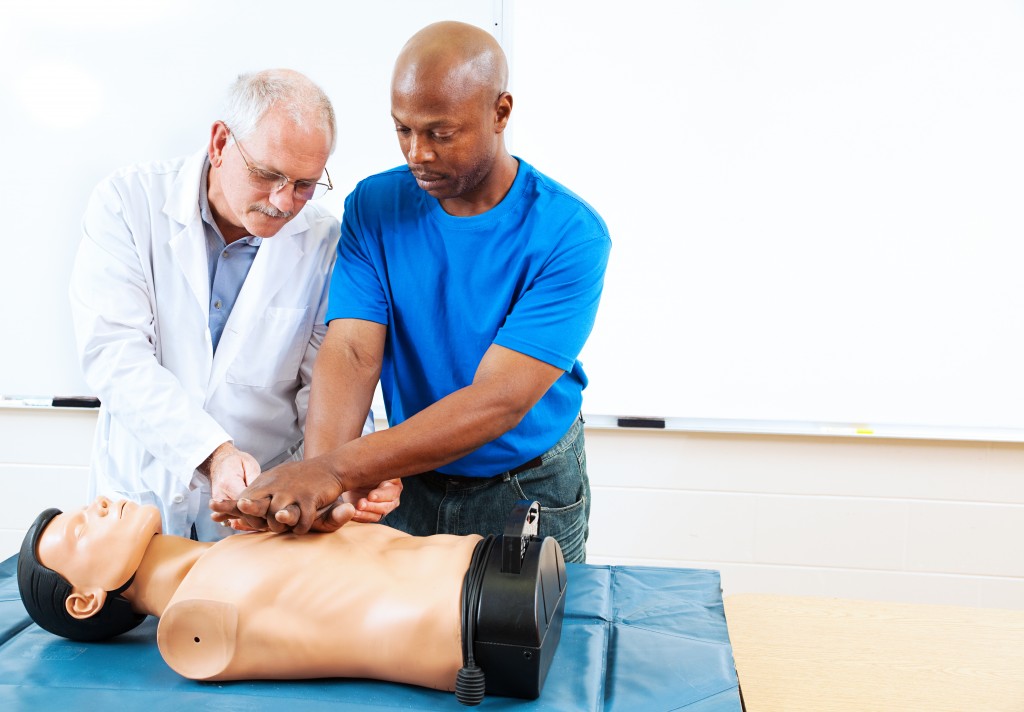 Do you have a passion for helping others in need? Would you love to make it your career? Becoming a certified CPR instructor may be perfect for you. As a CPR teacher, you will have the opportunity to educate nurses, doctors, EMTs, babysitters, new parents, and young adults in CPR and will have the outlet in which to share your passion for making a positive difference in your community.
What makes CPR instructors so important? Heart disease is the number one cause of death in the U.S., and there are 326,000 cases of cardiac arrests that occur every year. Since the majority of these cases happen at home rather than in a hospital, it is imperative for citizens of all backgrounds and ages to understand CPR so they are prepared to help. Here are a few more reasons you should consider becoming a CPR instructor and why you should make it your career:
Gain a Rewarding Career and do Your Part to Help Make your Community Safer.
Being a CPR teacher is one of the most rewarding careers you could have. Every day on the job, you are working to improve the safety and health of your community at the source: educating its members and showing them how to make a difference in emergency situations, including cardiac arrest, drowning, and choking. You don't have to be a nurse or a doctor to help save lives; CPR instructors provide the initial training that gives citizens the confidence to save lives.
Train Your Area's Healthcare Professionals in the Life-Saving Skills They Need.
CPR teachers are just as important to the health of society and the improvement in cardiac arrest survival rates as healthcare professionals. After all, without CPR classes and qualified teachers, nurses and doctors wouldn't have the training and practice they need. By becoming a certified CPR instructor, you are educating the current and future generations of healthcare professionals and are paving the way to a better community.
Create a Community That is Passionate About Helping Each Other.
Quite possibly the biggest benefit of being a certified CPR teacher is that you have the power to mold society into one that is passionate about helping their fellow community members. The AHA states that 88% of cardiac arrests happen at home every year, so the person who needs saving is most likely someone you love, like a parent, grandparent, sibling, child, or spouse. It can be through your education and thoughtful guidance that saves the life of hundreds of loved ones.
Join a Great Team of CPR Instructors and Get Paid to Help Others
SureFire CPR is a lead CPR training facility in Southern California, and they are one of the successful businesses to have made the Orange County Register's 2015 Top Workplaces List. SureFire CPR was selected out of hundreds of businesses for their happy employees and valuable services they provide the community. If you would love to become a part of such a great company, now's your chance—SureFire CPR is currently hiring CPR instructors! They are looking for people with a passion for helping others and professional medical experience. If you feel you would make a great fit to the SureFire CPR team, read more info regarding the CPR instructor position here.
Make the greater good your source of income and enjoy an incredibly rewarding career as a CPR instructor.