Do you have what it takes to save a life? Cardiopulmonary resuscitation (CPR) training can empower you with the necessary skills to deliver life-saving support in emergencies.
If you enroll in a CPR certification class, you'll learn how to:
Administer adult, child and infant CPR
Use an automated external defibrillator (AED)
Assist conscious and unconscious choking victims of all ages
Moreover, enrolling in a CPR certification class offers many benefits, including:
In-Depth CPR Training: During a CPR certification course, you'll receive both hands-on and classroom training to teach you what it takes to administer critical assistance in emergencies.
Expert Insights: CPR certification classes are taught by medical and healthcare professionals who are happy to share their CPR insights with you.
Instant Certification: A CPR certification class usually requires only a few hours to complete. Plus, upon successful completion of the class, you'll receive a CPR certification card that will remain valid for two years.
Classes for All Ages and Skill Levels: You don't have to be a CPR expert to become CPR-certified. In fact, CPR classes are open to individuals of all ages and skill levels. 
CPR certification can make a world of difference, and many CPR training options are available, including American Heart Association (AHA) and American Safety and Health Institute (ASHI) CPR classes.
Now, let's take a closer look at AHA and ASHI CPR training, along with the similarities and differences between the two programs.
What Is AHA CPR Training? 
AHA CPR training is perhaps the most known choice for CPR certification as they have been around for a very long time. The AHA offers extensive CPR lessons designed for individuals of all ages and experience levels. Since 1924, the AHA has been committed to providing public health education to individuals across the United States. The AHA is the leader in CPR education in the United States and continues to explore ways to empower individuals with life-saving skills. Therefore, an individual who enrolls in an AHA CPR class can receive public health training to become a life-saver in his or her community. 
The AHA has CPR courses for all needs, whether it be for the layperson or for healthcare providers.  Currently, the AHA dominates the market for healthcare provider training.  This include Basic Life Support (BLS – CPR for Healthcare Providers), Advanced Cardiac Life Support (ACLS), and Pediatric Advanced Life Support (PALS).  Most hospitals will not accept an advanced healthcare certification if it is not from the AHA. 
What Is ASHI CPR Training?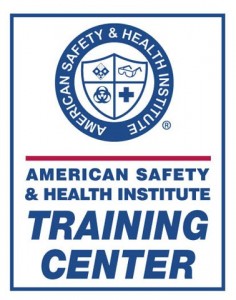 It's time to take a cardiopulmonary resuscitation CPR class and you start searching for the best one.  As you search, you come across a certification that you have never heard of before: American Safety and Health Institute (ASHI).  The certification is valid for 2 years and they offer CPR in the same levels as the American Heart Association  (AHA) and the American Red Cross (ARC).  But is it legitimate?
Although many people may not have heard of the American Safety and Health Institute, it is gaining more and more popularity throughout the country and even the world.  It is an internationally recognized and also endorsed by the United States Coast Guard.
ASHI CPR and first aid courses are based off the American Heart Association guidelines just as all other CPR training courses are based on these guidelines. Also, ASHI certification is valid for two years and offers CPR certification at the same levels as the AHA and American Red Cross (ARC).
But is ASHI certification legitimate? Here are three things that you need to know about ASHI CPR certification, and why this CPR certification may prove to be the right choice.
ASHI CPR training programs meet the requirements of many agencies. 
ASHI CPR training programs satisfy the requirements of thousands of state regulatory and occupational licensing boards. As such, the training programs offer excellent choices for a wide range of individuals, including:
Emergency medical services (EMS) providers
Physicians
Pharmacists
Dental health professionals
Child care providers
Law enforcement officers
Teachers
Furthermore, ASHI CPR training programs offer comprehensive support. This means that students won't be forced to settle for a subpar training program, and instead, can learn the ins and outs of CPR at any time.
ASHI CPR training programs are based on AHA standards and treatment recommendations. 
The AHA serves as a leading provider of CPR training programs. Meanwhile, ASHI CPR training programs follow AHA standards and treatment recommendations, guaranteeing that you can receive practical CPR guidance as part of an ASHI CPR class.
In addition, ASHI professional resuscitation programs are available that meet the requirements of the Joint Commission and the Commission on Accreditation of Medical Transport Services. These ASHI programs also are nationally approved by the Continuing Education Board for Emergency Services, National Registry of Emergency Medical Technicians and many prominent medical and healthcare organizations.
ASHI CPR training programs have helped emergency care providers in a number of sectors. 
To date, ASHI CPR training programs have helped emergency care providers in many sectors, including:
Business
General public
Healthcare
Perhaps best of all, ASHI CPR instructors boast comprehensive expertise that they are happy to share with students. This ensures that students can receive unprecedented CPR insights, and ultimately, learn what it takes to perform CPR in a variety of life-threatening scenarios.
The Bottom Line
Becoming CPR-certified may seem like an uphill climb, especially for those who are forced to choose between AHA and ASHI CPR classes. But when it comes to determining which CPR class is the right option, it is important to consider your CPR training provider.
Unfortunately, not all CPR class providers are created equal. As a result, you'll want to perform plenty of research to understand what separates one CPR training provider from another and plan accordingly.
When it comes to finding a CPR course provider, here are some of the factors that you should consider:
Instructors: Does a CPR training provider employ emergency medical technicians (EMTs), firefighters, nurses and other healthcare and medical professionals as instructors?
Class Schedule: Does a CPR course provider offer classes at different times throughout the week to ensure that you won't have to revamp your day-to-day schedule to earn your CPR certification?
Reputation: Does a CPR class provider boast a proven reputation?
Cost: Does a CPR course provider offers classes that will enable you to become CPR-certified without the risk of overspending?
So if you have the choice between the American Heart Association and the ASHI CPR class, which one should you choose?  The answer lies in what type of training you need.  Although the ASHI classes are gaining popularity, the healthcare CPR market is dominated by the American Heart Association.  So, until hospitals realize that ASHI CPR classes are equivalent to those of the AHA, it is best to stick with the AHA BLS for Healthcare Provider Course.
For all other CPR courses, the American Safety and Health Institute will satisfy the requirements.  Better yet, the ASHI classes are usually less expensive than those of the AHA.
AHA vs. ASHI? Who is the winner? It's a split decision:
If you are in healthcare, go with American Heart CPR.
Any other profession? ASHI is your best bet.