Click on a class below to enroll
CPR Renewal in Orange County
Becoming cardiopulmonary resuscitation (CPR) certified represents a significant milestone in a person's life. This certification ensures an individual understands how to perform CPR properly, and ultimately, may help him or her save a sudden cardiac arrest (SCA) victim's life.
Don't know how to renew your certification?
Fortunately, the experienced CPR professionals at SureFire CPR are here to help. We offer CPR certification renewal at an affordable price for both healthcare providers and everyday citizens. Plus, our Orange Country training facility ensures you can become CPR certified thanks to hands-on tutorials that guarantee you'll fully understand how to perform CPR correctly at all times.
What Does a CPR Renewal Class Include?
At SureFire CPR, our classes are taught by expert paramedics, emergency medical technicians (EMTs), lifeguards, firefighters, nurses and other healthcare professionals. As such, you're sure to receive comprehensive support from experienced CPR specialists who are happy to respond to your CPR questions and concerns at any time.
Our Orange County CPR certification and CPR renewal courses will equip you with the life-saving knowledge that you can immediately implement in case of an emergency. In addition, we offer many different professional courses, and our small class sizes ensure each student receives personalized support.
And if you can't make it to our facilities for your CPR renewal training, you can arrange private on-site training to get your CPR certification renewal in the comfort of your home or office, too. These private courses are available in San Diego County, Orange County, Riverside County and Los Angeles County.
We're happy to work around your schedule depending on your business and family needs as well. That way, no matter why you need your CPR certification renewal, we are here to help you get re-certified and refresh your knowledge and skills.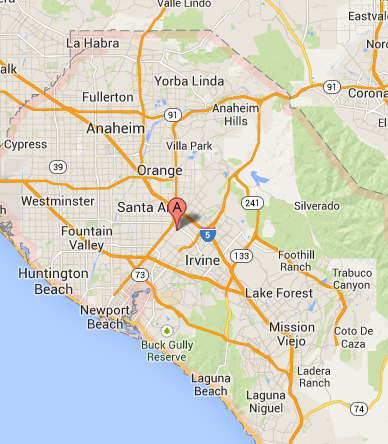 What Will I Learn in a CPR Renewal Class?
Unlike many traditional CPR renewal classes, SureFire CPR provides more than just a refresher course. Instead, our instructors go above and beyond the call of duty to ensure you possess the skills and know-how to perform CPR successfully, both now and in the future.
Each of our classes involves hands-on tutorials, and every student receives a practice manikin for his or her individual use. Also, instructors with years of field experience teach our CPR renewal courses, so you're sure to get first-hand insights and advice regarding utilizing your CPR skills in emergency situations in the real world. Each instructor has performed CPR in real life and can offer personal guidance to students, empowering them with actionable CPR information they can use for years to come.
In addition, all of our instructors abide by the guidelines stated by the American Heart Association, so you can be sure you're getting expert information from qualified professionals during your CPR renewal classes. This real life expertise and the experience-based insights offered by our instructors make the learning experience immersive and exciting. Each student may become a part of the various scenarios that the instructors create to ensure all students get as much hands-on practice as possible. The instructors make sure everyone is a part of the class, so everyone learns thoroughly and effectively.
Furthermore, as you attain your CPR renewal in Orange County, you may consider getting additional training and certifications to help you excel at your job even more. At Surefire CPR, we offer a wide assortment of classes in addition to our CPR certification renewals including:
Basic First Aid
Basic Life Support
Advanced Cardiac Life Support
Pediatric Advanced Life Support
Electrocardiogram (ECG) and Pharmacology
Hospital Fire Safety
Neonatal Resuscitation
Pediatric Emergency Assessment Recognition and Stabilization
Whether you're looking for CPR renewal for healthcare providers, medical workers or anyone else, Surefire CPR has you covered on all fronts. Our CPR renewal training classes in Orange County will get your certification up to date while giving you expert insights on what you need to know to keep helping people and saving lives.
Why Should You Choose SureFire CPR?
Heart disease is the leading cause of death for both men and women, with hundreds of thousands of Americans dying every year from sudden cardiac events. Although on-the-spot care can triple the victim's chance of survival, it'' administered in less than one third of cases.
Today, the majority of Americans – about 70 percent – have no idea what to do when a medical crisis strikes. Conversely, CPR training can change that, and the right CPR classes can give everyone the skills and the confidence they need to react effectively.
SureFire CPR provides superior training in essential life-saving techniques to medical professionals and concerned citizens across Southern California. For all those who care for the public or feel the need to be prepared in case of an emergency, we offer instructor-led CPR classes for your CPR certification, as well as a wide range of other courses in emergency procedures. Medical crises happen every day, and we believe that a sound education delivered to as many of us as possible is the best way to stop them in their tracks.
At SureFire CPR, we're partnered with some of the area's leading medical institutions – including the Children's Hospital of Orange County, VA Healthcare and MemorialCare Medical Group – to facilitate training for medical professionals.
Meanwhile, we also offer courses for citizens at large. Many workplaces require or strongly recommend CPR training, from day cares to restaurants, because training is important for everyone.
Our goal is to provide the kind of CPR certification California deserves – skilled and obtained easily – because it's the best way to meet the enormous health challenge posed by sudden cardiac events.
When it comes to CPR renewal, why settle for anything but the best? With SureFire CPR, you're guaranteed to receive exemplary tutorials that empower you to perform CPR in emergencies. And with SureFire CPR at your side, you'll be able to improve an SCA victim's chances of survival significantly at any time.
Want to learn more about our CPR tutorials? Please contact us today at (888) 277-3143.