Chino Hills features breathtaking scenery, an affluent populace and a fast-growing local economy. Tucked away in the southwestern corner of San Bernardino County, the city is a popular destination for upward-mobile professionals, families and many others. With a population of about 75,000, Chino Hills offers the benefits of a larger city combined with the small-town feel of rural towns. That combination is just one reason Chino Hills ranked 34th in Money magazine's "Best Places to Live" in 2012. For cities with a population under 100,000, Chino Hills was ranked the 8th best place to live by Money.
Why is Chino Hills such a desirable place to live? For one, the city draws a well-educated, high-earning population base. With cities ranging from 65,000 to 250,000 people, Chino Hills has the 6th highest income in the U.S. Additionally, it's the 13th safest city in the country – it's no wonder Chino Hills is an attractive locale for young families, retirees and other people. As such, Chino Hills enjoys first-rate schools, shopping facilities and businesses – and they're all served by advanced emergency response personnel with up-to-date CPR certification. For career-minded EMT technicians, police officers and other similar professionals, gaining CPR certification in Chino Hills can open up plenty of opportunities. SureFire CPR, the Southern California's premier training firm, offers CPR training for Chino Hills and throughout the greater Inland Empire region.
The San Bernardino County Sheriff's department is the primary law enforcement for Chino Hills. CPR classes for cadets and applicants can help enhance career prospects with this prestigious organization. Firefighters with ACLS certification are prime candidates for the Chino Valley Independent Fire District (CVIFD), which serves the city. The CVIFD covers the entire Chino Valley, which includes the city of Chino. With 3 stations located in the greater Chino Hills area, the CVIFD is a sough-after employer for area firefighters. If you plan to apply, make sure you have CPR certification for this highly-regarded Chino Hills employer. ACLS training is also a prerequisite for many healthcare-related professions around Chino Hills.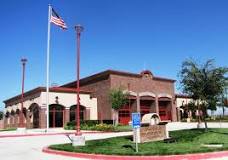 With a trio of convenient office locations near the Inland Empire, SureFire CPR is a smart option for anyone looking to acquire CPR training in Chino Hills. Our courteous, professional instruction staff offers ACLS training in Chino Hills (at your preferred facility), along with CPR classes for Chino Hills and surrounding areas.
The medical field has been called a "recession-proof" industry. And for fast-growing regions like Chino Hills, there will be plenty of well-paying careers for qualified candidates. If you'd like to sign up for CPR certification or ACLS certification in Chino Hills, contact SureFire CPR today. Just call us at (888) 277-3143, or visit our contact page to send a message or request a quote.
Thank you for considering SureFire CPR for all your ACLS training requirements in Chino Hills and the Inland Empire area. We appreciate your business!