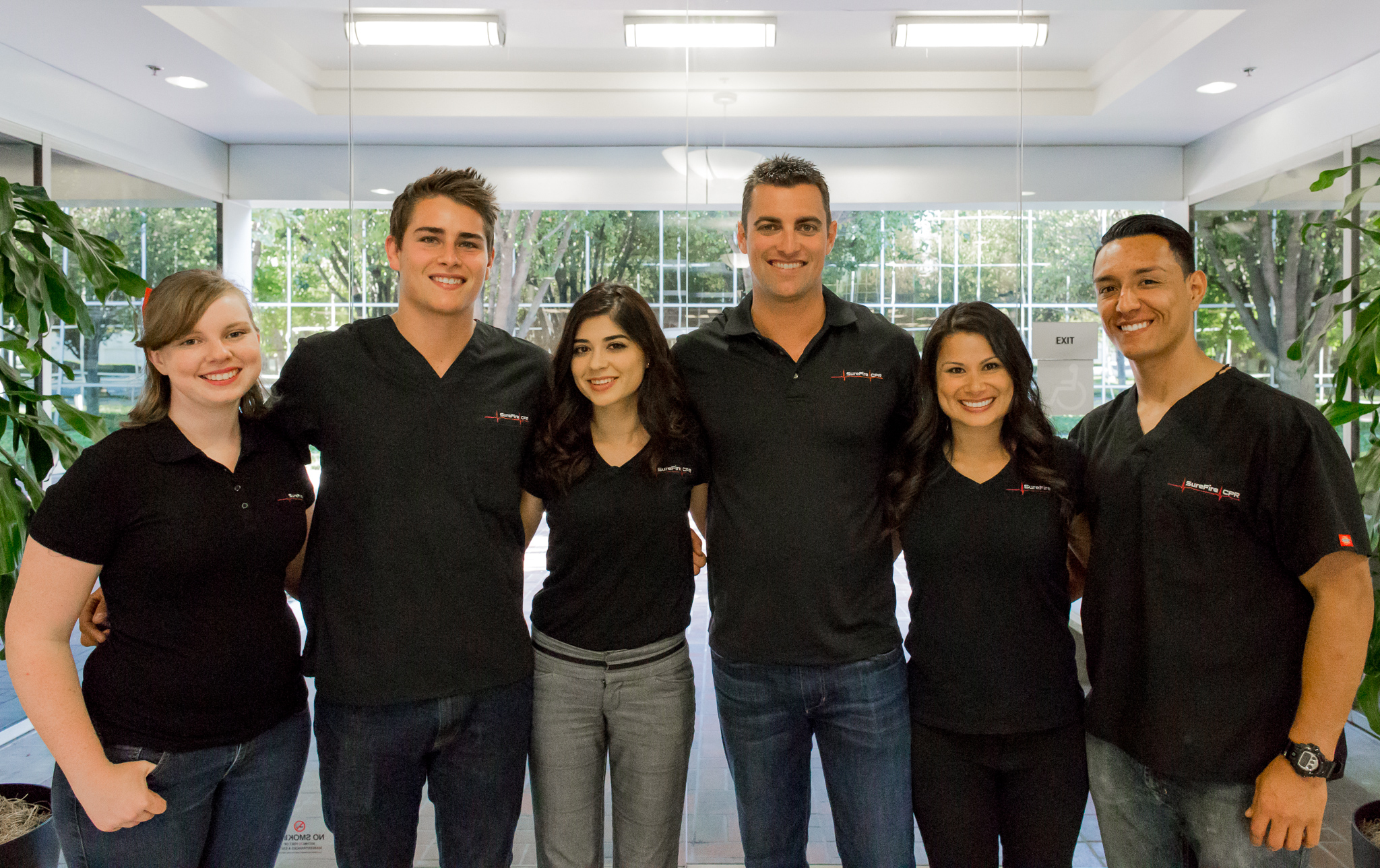 At SureFire CPR we embrace lifesaving training with integrity.
We strive to empower our students with the confidence to act in an emergency through hands-on training by EMS instructors, innovative instruction techniques, and a comfortable, supportive learning environment.
Our skills are of the highest caliber because we have dedicated our lives to serving the public.
To make someone stronger and more confident. To give someone the power to accomplish something they may feel unable to do.
To consistently be honest and have strong morals. To do the right thing, even when no one is watching.
To look after and provide for the needs of our customers and staff. To make sure all their needs are met. To go out of our way to make others happy and work as a team.
SureFire CPR is an industry leading CPR and First Aid instruction company serving Orange County, Los Angeles, San Diego, Corona, Riverside, San Bernardino and the greater Southern California area. We take great pride in helping each of our customers achieve their goal of obtaining a CPR certification, First Aid certification, BLS certification, ACLS certification, PALS certification, PEARS certification, Hospital Fire Safety certification or an NRP certification.
Our purpose and passion is simple: to empower as many people as possible with the most comprehensive life-saving techniques.
Here is a list of our core training classes:
What sets our training apart is our elite staff's first-hand knowledge and daily experience with 911 emergencies. Our team of instructors consists of professional Firefighters, Paramedics, Lifeguards, ER Nurses and EMTs. Our skills are of the highest caliber because we have dedicated our lives to serving the public.
This real-life knowledge and expertise translates into an immersive, exciting learning experience. Our staff doesn't just go through the training material – they make each student an integral part of the entire class. From hands-on manikin work to more advanced techniques, SureFire CPR puts YOU at the center of the action. That's just one reason why we're so popular – when you have our passion and commitment, it shows!
SureFire CPR uses the most realistic training equipment on the market. We specialize in on-site training and consistently provide CPR certification, BLS certification, AED training and other First Aid classes for high profile clients. Orange County ACLS classes and PALS classes are our specialty. Regularly scheduled classes are available at all 4 of our locations: Laguna Hills, Orange, Los Angeles and Corona. We at SureFire CPR look forward to training you in what we do best – saving lives.
Thank you for considering SureFire CPR as your #1 life-saving training class providers in Southern California.