PALS – Pediatric Advanced Life Support – Renewal
(2 Year AHA Certification) – Same Day Certification Card!
Recommended for any healthcare professionals and medical personnel who may respond to pediatric emergencies.
The PALS Class covers:
The systematic approach to Pediatric Assessment
Management of pediatric respiratory emergencies
Vascular access (Including intraosseous training)
Airway Management
PALS Pharmacology
Basic Life Support (BLS) review
Numerous pediatric case studies and simulations
How to be both a leader and a team member in a pediatric resuscitation team
CE's available for EMS and Board of Nursing! For CME's, please take a PALS online with skills check.
**This class is for those who have an unexpired PALS certification card.
Class Running Time: Approximately 6 Hours
Click on a class below to enroll
What Topics Does the PALS Recertification Class Cover?
Get Your PALS Recertification Today
Pediatric Advanced Life Support (PALS) serves as an educational tool designed to simulate pediatric emergencies. According to the American Heart Association (AHA), PALS training reinforces the importance of a systematic approach to:
Pediatric assessment
Basic life support (BLS)
PALS treatment algorithms
Effective resuscitation
Team dynamics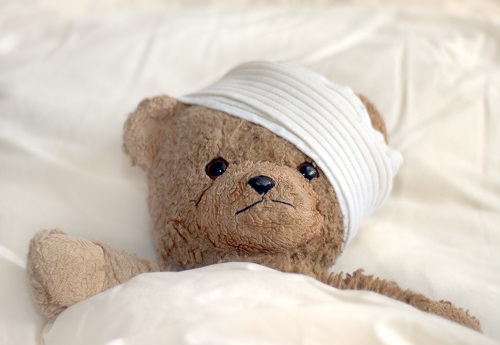 PALS remains a requirement for healthcare providers who respond in infant and child emergencies. Healthcare personnel who may receive PALS training include:
Emergency response (ER) professionals
Physicians
Nurses
Paramedics
Intensive care and critical care unit professionals
Ultimately, PALS ensures you can improve the quality of care provided to seriously ill or injured children, resulting in improved outcomes. And at SureFire CPR, we make it simple to renew your PALS certification without delay.
Why Should I Become PALS Certified?
Whether you work at Corona Regional Medical Center, or any other facility in the Inland Empire or work with any of the fire departments, paramedics or other first responders in Riverside County, PALS training ensures you're ready to respond in a child or pediatric emergency.
In PALS certification classes, you will learn about the different emergency response techniques applied to certain situations when a child's life is threatened by a medical emergency. You will use pediatric cardiopulmonary resuscitation (CPR) and other life-saving techniques to deal with a variety of potential issues. And with this training, you'll be well-equipped to help save a child's life in a life-threatening situation
With the SureFire CPR PALS recertification program, you will get back to work quickly and with the skills you need to do your job effectively. All of our classes in Corona, and at our other locations in Orange County, are designed to offer you a low-stress, supportive learning environment. That way, you can get the certification you need without the hassle or rush you might find elsewhere.
What Does the PALS Recertification Program Include?
With SureFire CPR's PALS recertification class, you'll review the skills of emergency response to various life-threatening health conditions in children at our conveniently located Corona facility. You will be instructed by our elite team of trainers, including paramedics and nurses, who themselves have real-life experience in pediatric care.
At our Corona office, we offer a wide range of class times throughout the week, so you can find a convenient time for you to get recertified. Our classes last for approximately six hours, and you will receive your renewal card the same day upon successful completion of the class, that way you can get back to work quickly. In addition, our classes serve as affordable training options, so you can receive the best possible tutorials without breaking the bank.
With the PALS recertification course from SureFire CPR, you'll receive renewed skills training so that you can confidently care for all types of pediatric distress situations. And once you successfully complete our PALS course, your certification card will be valid for two years.
What Topics Does the PALS Recertification Class Cover?
Our PALS recertification class covers a variety of topics, including:
Pediatric and Infant BLS
Management of pediatric respiratory emergencies
Airway management
Vascular access (Including intraosseous training)
The systematic approach to pediatric assessment
PALS pharmacology
Numerous pediatric case studies and simulations
How to be both a leader and a team member in a pediatric resuscitation team
Why Should I Choose SureFire CPR for PALS Recertification?
From hands-on manikin work to more advanced life-saving techniques, SureFire CPR puts YOU at the center of the action.
What sets our training apart is our elite staff's first-hand knowledge and daily experience with 911 emergencies. Our team of instructors consists of professional firefighters, paramedics, lifeguards, emergency room (ER) nurses and emergency medical technicians (EMTs). Our skills are of the highest caliber because we have dedicated our lives to serving the public.
This real life knowledge and expertise also translates into an immersive, exciting learning experience. Our staff members don't just go through the training material – they make each student an integral part of the entire class.
At SureFire CPR, we also offer Southern California PALS recertification across multiple counties, with offices throughout Southern California to serve you better. We're partnered with some of the area's leading medical institutions – including the Children's Hospital of Orange County, VA Healthcare, and MemorialCare Medical Group – to facilitate training for medical professionals.
Furthermore, we offer courses for citizens at large. Many workplaces require or strongly recommend CPR training, from preschools to restaurants, because training is important for everyone. Our goal is to provide the kind of CPR certification California deserves – skilled and obtained easily – because it's the best way to meet the enormous health challenge posed by sudden cardiac events.
In addition to providing PALS recertification to Orange County and the surrounding areas, we offer:
Cardiopulmonary Resuscitation (CPR) and Automated External Debibrillator (AED) classes
Basic First Aid
Basic Life Support (BLS) certification
Advanced
Neonate Resuscitation Program (NRP)
Medical crises can arise without notice, but education can help reduce the dangers associated with these issues. At SureFire CPR, we offer the training to ensure our students are fully supported and can become PALS certified at any time. We understand that PALS training remains essential for healthcare professionals in many areas, and as such, our team will do everything possible to help you develop the life-saving skills you need to assist victims quickly and effectively.
When it comes to PALS recertification, why leave anything to chance? Instead, you can enroll in a PALS recertification class from SureFire CPR in Southern California and reap the benefits of a comprehensive training program that will serve you well for years.
Ready to discover the benefits of our PALS recertification program? To learn more about our PALS recertification program, please contact us today at (888) 277-3143.