Become PALS certified at SureFire CPR
Riverside, California serves as a distinct city conveniently nestled beside the Santa Ana River. It is home to many awe-inspiring attractions, along with a superior provider of pediatric advanced life support (PALS) training – SureFire CPR.
At SureFire CPR, we'll teach you everything you need to know about PALS. Our comprehensive PALS certification training program ensures students can learn the ins and outs of PALS to deliver lifesaving support to children and infants in pediatric emergencies.
Pediatric advanced life support, or PALS, training represents a crucial class for medical personnel who assist children and infants.
Healthcare professionals who may require PALS certification include:
Emergency response personnel
Intensive and critical care personnel
Nurses
Paramedics
Physicians
Ultimately, PALS certification ensures you possess the knowledge base and skill set to aid critically ill children and infants in life-threatening situations. PALS training guarantees you'll be equipped with the necessary insights to deliver lifesaving support in pediatric emergencies, increasing the chance of improved outcomes for children and infants.
Click on a class below to enroll
What's Included in PALS Certification Training?
SureFire CPR offers an extensive PALS certification training program that covers:
Taking a systematic approach to pediatric assessments.
Providing support in pediatric respiratory emergencies.
Performing airway management techniques quickly and effectively.
Intraosseous training and vascular access support.
PALS pharmacology terms and definitions.
Review of basic life support (BLS) terms and techniques.
Key takeaways from various pediatric case studies and simulations.
Guidance on how to serve as a dependable team member and leader in a pediatric resuscitation team.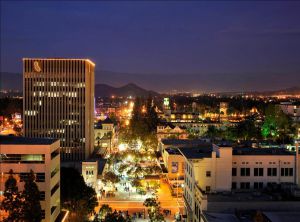 The SureFire CPR staff is committed to your success in the medical field. As such, we'll work with you to ensure you gain the PALS insights you need to deliver support in pediatric emergencies.
How Long Does PALS Certification Last?
Enrolling in a PALS training class represents the first step on your journey to become PALS certified.
For first-time students, you are required to enroll in the PALS Initial Course. This class explores PALS in detail and ensures you can learn how to provide exceptional assistance in life-threatening scenarios involving children and infants.
In addition, a PALS Update or Renewal Course is available for those who are renewing their certification.
Upon successful completion of a PALS certification class, you will receive a certification card that will remain valid for two years. Furthermore, you will be required to renew your certification every two years to maintain active PALS certification.
Why Should I Enroll in PALS Classes at SureFire CPR in Riverside?
SureFire CPR in Riverside offers a wonderful PALS learning environment that enables students to find out how to assist children and infants in pediatric emergencies.
At SureFire CPR, we understand that becoming PALS certified can be challenging, but our team will dedicate the necessary time and resources to ensure you succeed.
Our staff consists of experienced medical professionals who recognize the importance of PALS training. Therefore, each instructor will assist you in any way possible, guaranteeing you can build your PALS
skill set quickly.
SureFire CPR in Riverside remains focused on a simple mission: to provide outstanding medical training that empowers students to become difference-makers who can help save lives. As such, our team is committed to providing the best learning experience possible day after day. And any time you have concerns or questions about PALS, we're happy to respond to your queries immediately.
Ready to enroll in a PALS training course at SureFire CPR's Riverside campus? To learn more about our PALS certification program, please contact us today at (888) 277-3143.