Enjoy Pediatric Advanced Life Support Training in Norco
Home to more than 27,000 residents, Norco, California serves as an unparalleled city that is conveniently nestled in Riverside County. It offers a large assortment of attractions and landmarks, and as such, represents a popular destination for Golden State residents and visitors alike.
Norco also ensures medical professionals can receive comprehensive Pediatric Advanced Life Support (PALS) training thanks to SureFire CPR. With support from our PALS experts, students can enjoy PALS classes in Norco at any time.
Here's everything you need to know about our PALS certification classes in Norco.
What Is PALS Certification?
PALS certification is paramount for healthcare professionals who are required to provide assistance during emergencies that involve infants and children. This certification ensures healthcare personnel understand how to fully support seriously ill infants and children in life-threatening situations.
Click on a class below to enroll.
What Does the PALS Certification Class Cover?
Our PALS certification class in Norco explores a wide range of topics, including:
How to take a systematic approach to pediatric assessment
PALS pharmacology terms and definitions
Review of Basic Life Support (BLS)
Airway management
The importance of vascular access (including intraosseous training)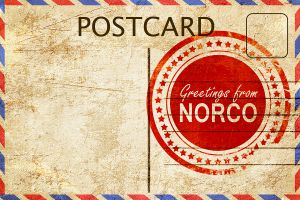 In addition, our PALS training examines numerous pediatric case studies and simulations, ensuring you'll be able to learn what it takes to become both a leader and team member in a pediatric resuscitation team.
Who Can Enroll in PALS Certification Training?
Our PALS certification training is designed for physicians, nurses and other medical personnel who require PALS certification as part of their jobs.
Healthcare professionals who work in a variety of areas can benefit from our PALS certification training in Norco, and these areas include:
Emergency response
Emergency medicine
Intensive care
Our Initial PALS training lasts approximately 12 hours while the PALS renewal course lasts approximately 6 hours. Furthermore, upon successful completion of our PALS class, you will receive a PALS certification card that will remain valid for two years.
Which Norco Area Businesses Employ PALS-Certified Medical Personnel?
Corona Regional Medical Center is a leading acute-care facility and medical center that is located just minutes from Norco. It has been serving Corona and its surrounding communities since 1933 and employs many medical professionals who possess PALS certification.
Other businesses that often employ PALS-certified medical personnel include the University of California's Irvine Medical Center, Mission Hospital and Anaheim Global Medical Center.
Why Should You Choose PALS Certification Training in Norco?
Treating an infant or child in an emergency remains a major challenge, and those who enroll in PALS certification classes in Norco can receive extensive medical training to help prevent the loss of life.
At SureFire CPR, we provide best-in-class PALS certification training in Norco that includes expert instruction, hands-on learning sessions, classroom lessons and much more.
To learn more about our pediatric advanced life support training in Norco, please contact us today at (888) 277-3143.