PALS – Pediatric Advanced Life Support – Initial
(2 Year AHA Certification) – Same Day Certification Card!
Recommended for any healthcare professionals and medical personnel who may respond to pediatric emergencies.
The PALS Class covers:
The systematic approach to Pediatric Assessment
Management of pediatric respiratory emergencies
Vascular access (Including intraosseous training)
Airway Management
PALS Pharmacology
Basic Life Support (BLS) review
Numerous pediatric case studies and simulations
How to be both a leader and a team member in a pediatric resuscitation team
CE's available for EMS and Board of Nursing! For CME's, please take a PALS online with skills check.
**This class is for those who have never taken PALS before or have an expired PALS certification card.
Class Running Time: Approximately 12 Hours
PALS Training in Los Angeles
For many individuals and families, California still represents the pinnacle of the American Dream. The city's sunny year-round climate, strong economy and iconic cultural landmarks make it a preferred destination for people across the United States and all over the world. With a constant influx of U.S. citizens and immigrants, LA has one of the youngest populations of any American city. As such, Los Angeles hosts robust & responsive medical centers for infants and children. Pediatric Advanced Life Support (PALS) training in Los Angeles is the basis for much of this care.
Everyone knows about the economic and entertainment aspects of Los Angeles. But the city is also home to some of the most accomplished and well-respected medical facilities on the planet, including Keck Medical Center of USC, the University of California (Irvine) Medical Center, Cedars-Sinai Medical Center, UCLA Medical Center, Long Beach Memorial Medical Center, Kaiser Permanente Downey Medical Center, Huntington Memorial Hospital and Kaiser Permanente Los Angeles Medical Center. These hospitals and care centers treat thousands of infants and children on an annual basis, meaning that PALS training in Los Angeles is more critical than ever before.
Where do medical professionals and students go to acquire the best PALS certification classes in Los Angeles? SureFire CPR.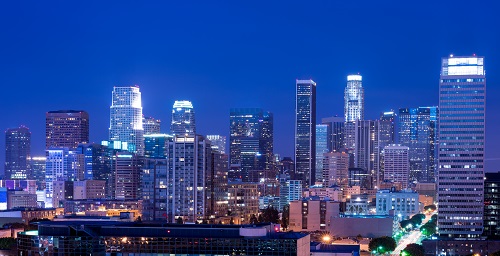 We offer a comprehensive, high-quality 12-hour PALS class that rewards an American Heart Association (AHA) PALS Certification that's good for 2 years. Designed for any medical worker who is involved with pediatric emergencies, our PALS certification in Los Angeles covers all the crucial aspects of successful pediatric care, including:
Leadership qualities of a pediatric resuscitation team
Pediatric Assessment
Management of pediatric respiratory emergencies
Airway management
PALS pharmacology
Basic Life Support (BLS) review
And many more!
Our training can help Los Angeles-based childcare specialists new to PALS, and also those who have an expired PALS certification card.
To schedule your PALS certification classes near Los Angeles today, please call (888) 277-3143. Our PALS certification specialists in Los Angeles can supply the training you need to get ahead. The SureFire CPR contact page also lists our 3 offices near the LA area. With locations in Laguna Hills, Corona and Orange, your PALS training in Los Angeles is just a short drive away. And with flexible and convenient on-site training, SureFire CPR can travel to your facility for hands-on training sessions.