PALS – Pediatric Advanced Life Support – Initial
(2 Year AHA Certification) – Same Day Certification Card!
Recommended for any healthcare professionals and medical personnel who may respond to pediatric emergencies.
The PALS Class covers:
The systematic approach to Pediatric Assessment
Management of pediatric respiratory emergencies
Vascular access (Including intraosseous training)
Airway Management
PALS Pharmacology
Basic Life Support (BLS) review
Numerous pediatric case studies and simulations
How to be both a leader and a team member in a pediatric resuscitation team
CE's available for EMS and Board of Nursing! For CME's, please take a PALS online with skills check.
**This class is for those who have never taken PALS before or have an expired PALS certification card.
Class Running Time: Approximately 12 Hours
Click on a class below to enroll
Get PALS Certification in Corona
Corona California, at the Santa Ana River Canyon, is one of the best areas for medical care in the state. Housing many different facilities, the demand for quality professionals is growing. As a part of working in this field, there are many different requirements for training. For those who care for children in hospitals, clinics, and even in daycare, having the proper PALS certification and training in Corona can help them to be better prepared to deal with a variety of emergencies in infants and children.
Through these classes, healthcare workers can learn the advanced skills of pediatric life support. Being able to effectively respond to breathing emergencies in children can help to save many lives. For those who frequently care for emergency patients, this is a skill that is essential. Proper knowledge in response and resuscitation can allow these professions to prevent the deaths of countless children each year.
Professionals who work with critically ill and injured infants and children, use life-saving measures daily. Obtaining the skills that it takes to handle these scenarios can only come through PALS certification in Corona. Using simulated pediatric emergencies, people can gain the knowledge needed to recognize and treat a variety of urgent medical situations.
What are the Different Professions that Require PALS Training in Corona?
There are many different jobs where this training is needed. Instruction is most crucial for those who work in emergency medicine, intensive care, and in critical care. Doctors, Nurses, EMTs, and Paramedics are all faced with frequent emergencies that involve infants and children. With the right training, these situations have a greater chance of a positive outcome.
Along with these professions, there are other career choices that can require PALS classes in Corona. Firefighters, First Responders, and even medical students can benefit from this important instruction. Since they often respond to accidents and life-threatening emergencies, having these skills is crucial to successfully caring for the victims that need their help.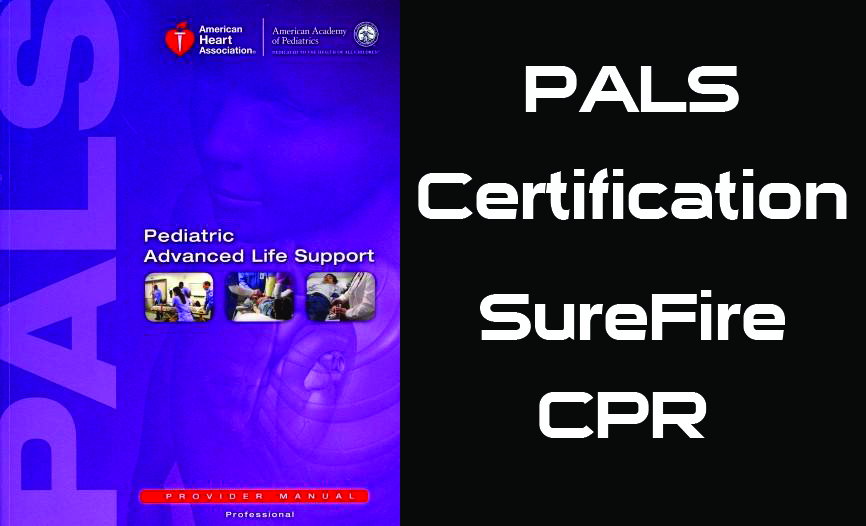 By taking this course, healthcare workers can fully understand how to treat infants and children in a variety of distress situations. Performing life-saving techniques can save the lives of these children. Much more than a job requirement, PALS certification in Corona is one of the best ways to prevent the loss of life.
What Businesses Look for PALS Certification in Corona?
Corona is home to a plethora of medical establishments. Those who specialize in the care of infants and children are some of the facilities where certification is essential. At Loma Linda University Children's Hospital, many lives hang in the balance each day. The required PALS course in Corona can give those who care for these special patients a greater advantage in providing excellent treatment.
Along with LLUMC, San Gorgonio Memorial Hospital also needs qualified healthcare workers who are trained. For those with positions in this hospital, saving lives is of the utmost importance. With the skills learned in this instruction, people are given the knowledge that they need to quickly and effectively respond to even the most difficult of medical emergency cases. As these hospitals continue to grow and bring in more staff, the need for quality training continues to rise.
The Benefits of PALS Certification in Corona
For those needing training, it is important to find a course that meets the AHA guidelines. The proper PALS course in Corona can provide healthcare professionals with vital knowledge on handling all types of medical emergencies involving children. For those who care for seriously ill children, having this type of training can mean the difference in life or death, for so many pediatric patients.
With life-like training scenarios, health workers are able to learn on the best equipment in the industry. This provides a PALS class in Corona the ability to fully prepare you, by exposing you to all types of medical emergencies. Once you complete the course, you are ready to care for infants and children, knowing that you have the skills for any emergency situation that may arise.