SureFire CPR's Neonatal Resuscitation Program in Laguna Hills is the ideal opportunity to receive the training and certification required to work in the delivery and care of newborns in Orange County. Our NRP certification program is designed for pediatricians, nurses, respiratory therapists, or any other healthcare professional working in the neonatal field. Our NRP classes are also recommended for students interested in learning more about these particular jobs. Whether this is your first time taking an NRP course or you're aiming to refresh and hone your skill set, our NRP courses at our Laguna Hills location offer you the best, hands-on training available in Southern California.
At SureFire CPR's Laguna Hills office, getting your NRP certification is convenient, fast and affordable. Whether you're looking for employment at The Saddleback Memorial Medical Center or any other medical facility or organization in Orange County that requires NRP certification, our classes are a great way to develop the skills and certification that you need to succeed.
The NRP course from SureFire CPR includes 3 parts: a series of online training modules, skills practice at our state-of-the-art facility in Laguna Hills, and a skills test at our facility. Our NRP courses cover a broad range of topics required for professionals working with newborns or in the delivery room. And all of our training sessions and testing are conducted by our elite team of instructors who will provide you with first-hand knowledge and real-life expertise, including NICU nurses.
At SureFire CPR we work hard to help you succeed, which is why our NRP courses and skills checks in Laguna Hills are designed to offer you a supportive, low-stress learning environment. Our NRP certification classes are also conveniently located near you, and offered on a variety of days and times to help fit your busy schedule.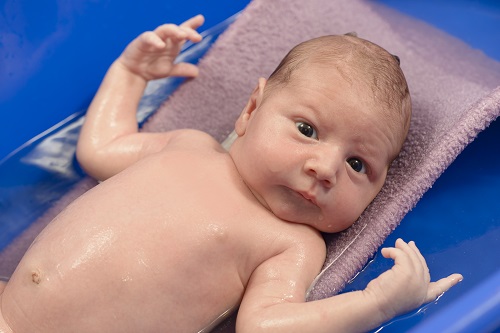 SureFire CPR's NRP certification in Laguna Hills covers:
Initial Assessments of Newborns
How to Identify and Use Neonatal Resuscitation Equipment
Neonatal CPR and Intubation
Medication Dosing and Administration
Positive Pressure Ventilation
Integration of all Neonate Skills (Neonatal Megacode)
SureFire CPR's NRP certification program is ideal for pediatricians, emergency physicians, family physicians, nurses, nurse practitioners, paramedics, respiratory therapists, and other healthcare providers who initiate and direct advanced life support in the neonate. The self-paced online training section of your NRP courses must be purchased separately from the American Academy of Pediatrics, and must be completed prior your hands-on neonatal resuscitation skills session at our Laguna Hills facility. The online NRP course contains 9 modules, and while you may be advised to only take sections 1-4 and 9; at SureFire CPR, we suggest that you take all nine modules in order to cover all of the topics needed for NRP certification.
If you're looking for NRP certification in Orange County, our flexible schedule and affordable classes at our state-of-the art facility in Laguna Hills, will provide you with the best hands-on training from our team of highly qualified instructors. To learn more about our classes, contact us today.