Whether you're just starting out in your career as an EMT or a paramedic, or you've been in the medical field for years, you will need to take continuing education (CE) classes. In the state of California, all EMTs and paramedics are required to complete a certain amount of credit hours in order to maintain their certification or licensing.
We've created this guide to help you learn about what CE is, what the California EMT CE requirements are, and how to start earning CE credit. Check out this post on our blog to learn more about the difference between a EMTs and paramedics, if you're just starting out!
What Is Continuing Education?
Continuing education is an important component of many jobs in the healthcare industry, required for EMTs, paramedics, nurses, and more. CE classes and experiences are educational opportunities that allow you to learn more about your field. They cover a wide range of topics that pertain to your industry.
CE credit is not just a necessary part of your job. As a paramedic or an EMT, continuing education courses are also an exciting opportunity to further your education and learn more about the industry you've dedicated yourself to. Paramedic and EMT continuing education courses will reinforce what you've learned in basic EMS training and cover new topics to help you feel more prepared for situations that you will encounter at work. In these classes, you'll learn useful skills and techniques, have the opportunity to ask questions, and meet with other professionals and experts. Want to learn more about how to read heart rhythms? How about the newest science regarding tourniquets for mass casualty shootings? You can pick up extra skills and fulfill your license requirements with CEs.
What Are The CE Requirements For California?
Now that you know what CE is, you might be wondering how many continuing education courses for EMT and paramedic roles are needed. Each state has their own set of regulations, but the hourly requirements for paramedic and EMT continuing education in California are as follows:
Paramedics must complete 48 hours of CE credits every two years.

Advanced EMTs are required to complete 36 credit hours every two years.

EMTs need to earn to have 24 hours of CE credit every two years.
According to the California Code of Regulations, at least 50% of these required CE hours must be taken as an instructor-based course. This includes both in-person and online CE courses, as long as there is an instructor who can answer questions and provide feedback. SureFire CPR's CE courses are instructor-based and can be used towards this requirement. They also offer online, non-instructor based courses as well.
One credit hour is equivalent to fifty minutes of a classroom or laboratory activity, an hour of clinical or field experience, or an hour of a media or serial production CE. Each of these formats must be approved by the state as an acceptable CE option and taken through an approved provider. You should also keep in mind that CE credits are measured in half-hour increments and any amount in between is rounded down. Anything less than 1 credit hour will not be counted. Before you sign up for the class, your provider will likely tell you how many credits the class will earn you.
Where Can I Take CE Courses?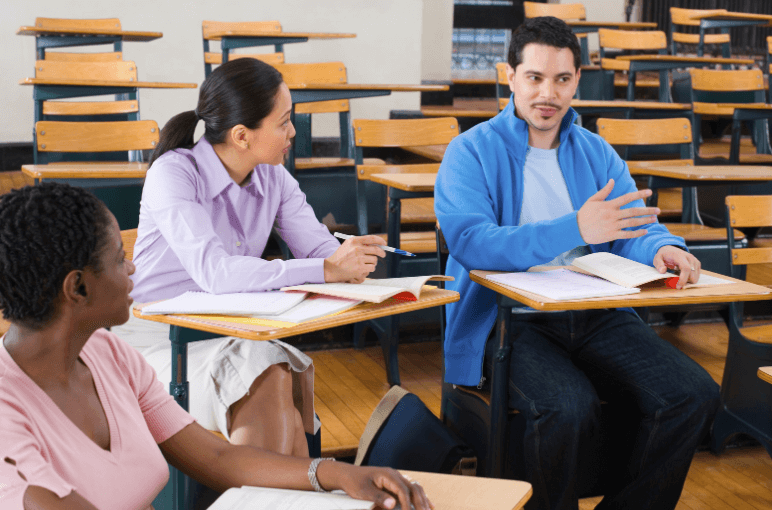 There are a variety of places you can take CE courses in order to fulfill your paramedic or EMT continuing education requirements. You can receive your CE credit from any EMS Continuing Education Provider, any organization that has been approved by the state to provide CE credits. Some classes are online and some are in-person, and there are lots of time slots to choose from so that CE can fit into your busy schedule.
SureFire CPR offers numerous approved courses that can be taken for CE credit. For example, our Hospital Fire Safety course covers key fire safety topics like patient rescue and how to use a fire extinguisher.  This course can be taken for 4 hours of continuing education units. Want to know how to protect yourself from combative patients? Learn how in Management of Assaultive Behavior. The SureFire CPR ECG and Pharmacology class can count toward CE requirements as well. This course curriculum covers helpful topics like heart anatomy and electrophysiology, how to read a heart monitor, and more.
Earning and Maintaining Your CE Credits
At the end of each CE course or experience, you will take a written or skills competency-based evaluation that is related to what you've learned. Once you pass the assessment and finish the course, you'll get a certificate that demonstrates your successful completion of the credits. This certificate will have information such as your name, the topic of the course, the course provider, and the number of hours or credits you've been awarded. You'll need to keep this certificate to submit as proof of your approved CE hours.
California EMS authority requirements dictate that both paramedic licenses and EMT certificates expire on the last day of the month 2 years from the date that you initially receive the license or certificate. Because of this, you'll need to complete CE credits on the same 2-year cycle. 
Once you've earned your CE credits, it is important to keep track of each course you've taken and keep a copy of your certificates. That way, you're aware of how many total credit hours you have and when your credits expire. Learn more about the best ways to track your CE credits in our previous blog post.
Additional Requirements For EMTs and Paramedics
There are some other requirements for EMTs and paramedics to keep in mind. In the state of California, all EMTs are required to complete a skills verification form. EMTs and paramedics are also required to complete Naloxone, Epinephrine, and Glucometer training. 
The requirements for paramedic and EMT continuing education in California are subject to change, so make sure to check state resources in order to ensure that you are up-to-date with the most current information.
Get Started on CE Requirements with SureFire CPR
Ready to start meeting your CE requirements? As a CE accredited education provider, SureFire CPR offers a variety of classes that you can take for paramedic and EMT CE requirements. Contact our team at (888) 277-3143 or through our online contact form to enroll today!