Wilderness CPR Certification and First Aid Training
As a leader in Southern California for CPR certifications, SureFire CPR is proud to offer wilderness CPR training for prompt and efficient emergency response when hiking and camping. With California home to numerous hiking trails and camping opportunities, injuries and emergencies can happen in a second. The ability to give a victim CPR or First Aid while waiting for First Responders to arrive could mean the difference between life and death. By achieving a wilderness CPR certification with us, you'll know how to properly respond to CPR and First Aid emergencies.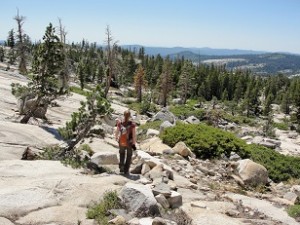 SureFire CPR offers small class sizes in a comfortable environment that are led by experienced and professionally trained CPR instructors. With flexible schedules and multiple classes offered regularly, students are able to achieve a CPR certification to learn how to properly respond to cardiac and respiratory emergencies in California's wilderness.
Through our wilderness CPR course, students learn CPR and AED skills for adults, children, and infants. Students will learn how to properly respond to conscious and unconscious victims, while learning the operation and protocols for using Automated External Defibrillators (AED).
SureFire CPR also provides the basics to First Aid in addition to a wilderness first responder CPR certification. Our comprehensive First Aid training involves the ability to properly assess a patient to begin responding to trauma, muscle and bone injuries, and falls. In addition, we educate students how to handle seizures, asthma, allergic reactions, and anaphylaxis while hiking and camping.
Our training provides the knowledge and skills needed to recognize and respond to heat and cold emergencies, such as heat stroke and hypothermia, as well as the skills needed to help victims cope with emotional distress. Upon completing our wilderness CPR courses, you'll now have the life saving skills needed to provide a rapid response while waiting for First Responders to arrive.
Holding the necessary skills and knowledge needed to quickly respond during wilderness emergencies means the difference between life and death because it often takes time for emergency personal to reach victims at hiking trails and camp sites. With the wilderness training, you'll quickly respond, whether it's heat stroke, a sprained ankle, or a heart attack because when you're out in the wilderness, every second matters.
Obtain your wilderness CPR and First Aid certification with SureFire CPR to provide fast and effective medical response while hiking and camping in the California wilderness.