Give Your Employees and Staff CPR Training in Los Angeles
If you're looking for CPR classes in Los Angeles, Surefire CPR is the best option for efficient, affordable, and effective CPR training and certification. Our training works for every person and every level of prior knowledge and skill. With the number of deaths from sudden cardiac arrest seeming to increase every year, the importance of CPR skills is at an all-time high. Many cases of cardiac arrest occur at the workplace, and unfortunately, most company's employees are incapable of handling such an emergency. Since performing CPR within the first five to seven minutes can increase the survival rate by 60 percent, knowing basic CPR skills can be incredibly important. Even if your business is not within an industry that requires CPR training and certification, you can protect your company, your employees, and their families by providing them with CPR skills.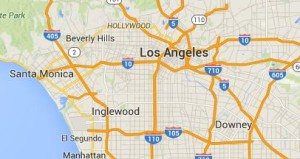 Surefire CPR offers flexible scheduling and onsite CPR training at your corporate headquarters or workplace in Los Angeles. Through the utilization of our CPR training courses, you can make it simple to train and certify all your employees while decreasing out-of-office time and money spent on transportation. Schedule and location flexibility is one of the main reasons we are so popular; we cater to you whether your business is a restaurant, health club, office workspace, university or school, warehouse, or any of the millions of businesses in and around Los Angeles.
Surefire CPR will equip you and your employees with the necessary materials and in order to deal with a possible emergency. Many companies see an increase in office morale after a CPR training class, and many business owners enjoy reduced insurance rates when their entire staff is certified in life-saving techniques.
Surefire CPR offers a variety of CPR classes to offer you the best fit for your company's needs. These classes include: CPR & AED – which provide instructions and training of the use of an AED along with CPR certification, Basic First Aid – which goes over how to handle common injuries, CPR & AED & First Aid which is a combination of our most popular classes for a lower price, and Pediatric First Aid and CPR Classes which is particularly beneficial for individual who work in proximity to infants and children.
The certified instructors at SureFire CPR are firefighters, EMTs, paramedics, and other emergency personnel with years of field experience. They make the onsite CPR training classes personalized and interactive, so everyone is sure to learn a great deal from each course. They will give you tips and insights that are sure to be invaluable when an emergency situation arises.
If you are in Los Angeles and are looking to provide your employees with CPR classes, then look no further than our onsite CPR training service. We give you the best hands-on training there is, on your company's schedule. No matter why you want to get your entire company trained and certified in CPR, our personalized courses will equip you with the proper training to tackle a crisis in your workplace.