Train Your Employees and Staff with CPR Classes in San Diego
SureFire CPR provides CPR classes to offices and workplaces throughout San Diego. Cardiac arrest kills between 250,000 and 400,000 people each year, and a large percentage of those deaths occur in the workplace. The best thing to do for a victim of sudden cardiac arrest is to perform CPR life-saving techniques within the first five to seven minutes. Doing so can increase the likelihood of survival by 60 percent! Unfortunately, most workplaces do not require their staff members to attain proper CPR certification, so if an incident occurs at the office, bystanders are left helpless and victims are left without assistance.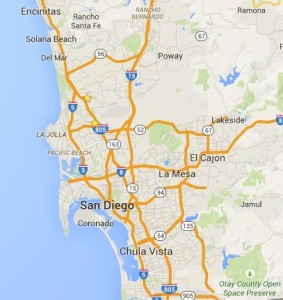 At Surefire CPR, we offer onsite CPR classes, meaning that we come to you! We can come to your school, fitness center, office building, or wherever you work to give your employees CPR training that is simple, thorough, and educational. We take the guess work out of scheduling classes, arranging transportation, and cutting into valuable work time. Instead of hoping all of your employees show up to an offsite training facility, we make it incredibly easy by coming to you and teaching all of your employees in one session.
There are many benefits to taking onsite CPR classes in San Diego from Surefire CPR. Our certified instructors have years of field experience and can offer insights and tips that can further accelerate your learning and certification. We make each participant an integral part of the class, so individuals are sure to get the most out of each first aid and CPR training class. We offer a variety of CPR certification classes in San Diego, including classes that train employees in basic CPR as well as the use of AED machines, Basic First Aid, and Pediatric First Aid and CPR.
Our CPR classes provide you with flexible scheduling so your employees can get their CPR certification whenever it suits you. Our courses are friendly to all levels of CPR experience. Whether your employees have been previously certified in CPR, or if they possess no prior knowledge of CPR, Surefire CPR will equip you with the necessary material and training to help your team become certified. We also provide tools and renewal courses that your employees can take to keep your certifications up to date.
If you are looking to educate your employees and possibly lower your insurance rate and save lives, our onsite CPR classes are the perfect solution for you. You simply can't go wrong with our CPR classes in San Diego at Surefire CPR. Our instructors will equip your workforce with the proper knowledge and hands-on training that will make your team useful and life-saving in an emergency situation.