CPR Certification for Lifeguards, CPR Classes for Lifeguard
Lifeguards require CPR training for any emergency. As the first responders to the most urgent situations near water, lifeguards should be well prepared to handle anything. SureFire CPR offers CPR training for lifeguards – this essential instruction provides basic techniques and advanced concepts for a well-rounded CPR certification for lifeguards at the ocean, monitoring community pools and elsewhere.
Ocean lifeguards in particular face unique challenges on the job, while pool lifeguards likewise must be able to take on life-saving practices at any moment. SureFire's CPR training is a popular choice for lifeguards throughout Southern California and the Inland Empire region.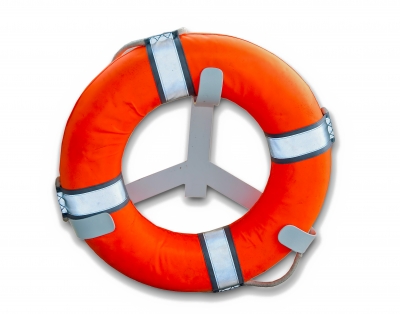 SureFire CPR's lifeguard CPR training course covers adult, child, and infant CPR practices, along with choking remedies (victims of all ages),  and automated external defibrillator (AED) use and special considerations. With this thorough CPR training for lifeguards, your staff (or yourself) will have all the crucial CPR bases covered.
What makes SureFire CPR's lifeguard CPR training perfect for civic organizations, pools and public parks?
Price – with an affordable price structure, SureFire's CPR classes for your lifeguard staff keep the bottom line in mind. Exceptional value and uncommon quality define each lifeguard CPR training course.
Flexibility – SureFire CPR can conduct CPR certification for lifeguards at any of our office locations (Corona, Laguna Hills, Orange and Los Angeles). But if your schedule prevents off-site CPR training for your lifeguards, there's no need to worry. SureFire CPR offers flexible on-site CPR classes for any lifeguard organization.
Quality Training – no other CPR training organization can match SureFire CPR for their passion and devotion to saving lives. Our CPR certification for lifeguards is given by professional emergency responders who've seen everything. Firefighters, nurses, EMT technicians and (of course) lifeguards conduct our CPR training lifeguards. We cover all the key concepts in every one of our CPR certification for lifeguard sessions.
With thousands of miles of coastline and year-round swimming in countless pools, Southern California has always demanded high-end lifeguards. CPR certification for pool and ocean lifeguards is one of SureFire CPR's specialty training classes.
Our lifeguard CPR classes last for approximately 4 hours and 30 minutes. If you're interested CPR training for your lifeguard staff, please give us a call at 1-888-277-3143. SureFire CPR can also be contacted for a lifeguard CPR training course at info@surefirecpr.com. Don't trust your lifeguard CPR training to anyone but SureFire CPR. We're a great choice for both groups and individual lifeguards.
Thanks for choosing SureFire CPR – we have the best CPR certification for lifeguards you'll find anywhere in Orange or Riverside County.