CPR Certification in San Diego
San Diego is the eighth largest city in the United States and continues to be one of the fasting-growing metro areas in the nation. With a highly educated population, U.S. military institutions (San Diego is closely tied to the American Navy) and a host of high-interest attractions, San Diego will remain a popular destination for individuals and families.
The city is home to the San Diego Zoo, Balboa Park, SeaWorld, Wild Animal Safari Park and also a pair of professional sports teams, the Padres (Major League Baseball) and the Chargers (National Football League). With so many things to do in such a scenic place, it's easy to see why San Diego a preferred destination for travelers and those looking to relocate.
To serve the community, San Diego boasts a world-class lineup of hospitals, civic services, clinics and other organizations. Just some of San Diego's healthcare facilities include the UC San Diego Medical Center, Scripps La Jolla Hospitals and Clinics, Scripps Mercy Hospital, Sharp Grossmont Hospital, Sharp Memorial Hospital, Kaiser Permanente San Diego Medical Center and Scripps Memorial Hospital (based in nearby Encinitas, CA).
Most of these medical professionals (including support staff and technicians) require thorough cardiopulmonary resuscitation (CPR) training. With CPR classes in San Diego from SureFire CPR, you'll get the best possible training at the lowest possible price. Our CPR classes include Basic Life Support (BLS) and Automated External Defibrillator (AED) training, too! You simply won't find a better value for San Diego-area CPR training anywhere else.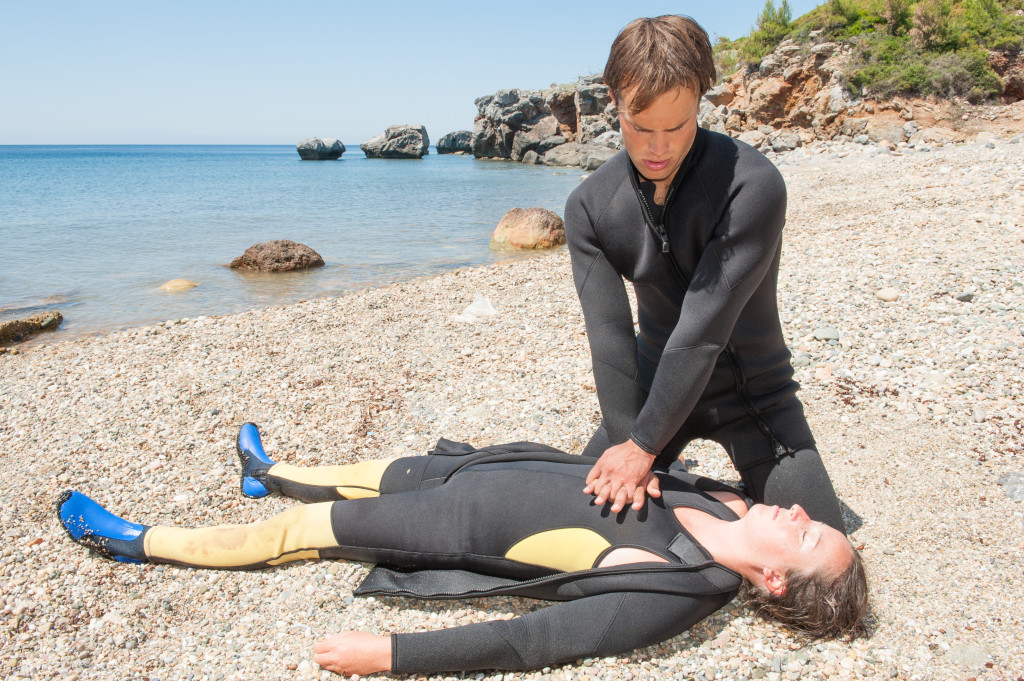 The San Diego Fire-Rescue Department, in an initiative to get local communities involved with emergency preparedness, has established CERTs (Community Emergency Response Teams) throughout the region. The city is one of the safest urban centers in America, and is served by the San Diego Police Department. The SDPD's team of dedicated officers, detectives, patrolmen and other personnel are often the first to arrive on the scene of an emergency. Many SDPD members are required to take CPR classes in the San Diego area to meet job training requirements.
Take CPR Classes in San Diego & Get Quality CPR Training Today
As one of the leading CPR training firms in San Diego, SureFire CPR can help launch your medical career. Acquiring crucial life-saving skills will keep you one step ahead of the competition – and you'll certainly stand out amongst other job candidates! Along with CPR instruction, we also provide ACLS and BLS training. Our experienced staff includes some of the top medical emergency response personnel in Southern California. Firefighters, lifeguards, EMT staff, nurses and more – experience the difference SureFire CPR offers; we're simply more capable and flexible than anyone else in the region.
For more information, please call us at (888) 277-3143. Our specialists can help schedule your San Diego CPR classes today. You can also obtain a price quote on the SureFire CPR contact page. We'd love to hear from you!