(2 Year Certification) – Same Day Certification Card!
Recommended for: Laypeople, Security Guards, Yoga instructors, Fitness Trainers and Teachers.
The CPR and AED Class covers:
How to Administer Adult, Child and Infant CPR
How to Use an Automated External Defibrillator (AED) and Special Considerations
How to Assist Conscious and Unconscious Choking Victims
**This class fulfills the CPR requirement for the California Teaching Credential
**This class is NOT for Daycare Providers or Preschool Teachers (Please take our Pediatric First Aid and CPR Course)
**This class is NOT for Healthcare Providers (Please take our BLS course if you are in healthcare!)
Class Running Time: Approximately 2.5 Hours
Click on a class below to enroll
Obtain Your CPR Certification in Corona with Surefire CPR
Corona, CA is located near the Santa Ana Canyon and is home to a vast number of well-respected patient service providers. Through these facilities, countless lives are saved each day and this area continues to care for the medical needs of its community. Because of the vast numbers of centers and hospitals in the area, there is a great need for proper CPR training and certification for healthcare providers.
Though a variety of training courses are required throughout the career of a doctor or nurse, one of the most important skills that they will acquire is CPR certification. Through this certification, those in healthcare are able to learn the vital skills that are needed in caring for a variety of patients in distress.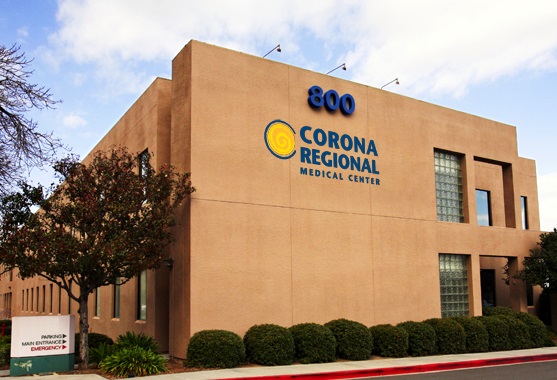 Our CPR certification classes in Corona give medical care workers the training that they need to provide life-saving skills for their patients. Never knowing when an emergency might arise, it is crucial that those working in this field are properly trained. It is through these skills, that many thousands of lives are saved each year, in California alone.
Through Surefire CPR's classes in Corona, the most important life-saving skills can be mastered. Those who complete these classes are given the confidence that they need to effectively treat their patients in a variety of respiratory emergencies. Whether due to cardiac arrest, airway obstruction, or allergic reactions, a cessation of breathing can quickly cause brain damage and even death. With the proper instruction, healthcare workers are prepared for any type of scenario that would cause them to need to perform this life-saving measure.
Careers that Require CPR Training in Corona
There are many different medical careers and other types of professions that require CPR certification and training. Doctors, nurses, EMTs, and paramedics are often exposed to a variety of patients who need CPR intervention for their survival. By becoming properly educated, these medical professionals can continue to save lives.
Aside from the healthcare community, firefighters, first responders, and residents need to attend CPR certification classes. It is also helpful for those who work in other fields to have this important training, as an emergency situation can occur at anytime and anywhere. As most workers in hospitals are required to obtain this certification, it is imperative that the training meets both ECC and AHA guidelines. To become certified, individuals must complete a CPR class in Corona and successfully show their skills through an assessment. This will determine they posses the crucial training that can save lives.
Which Corona Businesses Require CPR Certification?
Corona is home to some of the finest facilities in California. Scattered throughout the area, are numerous amounts of hospitals, clinics, and medical care facilities. Parkview Community Hospital is a booming healthcare provider that continues to grow each year. Employing hundreds of staff, this hospital is in need of those who have been trained properly. As they only hire the best people for their positions, acquiring these skills is a must for anyone that wants to work for this hospital.
Also in the Corona area is Corona Regional Medical Center. This immense health establishment gives care to thousands of patients each year. Having an experienced medical staff is crucial to the daily operations of such a facility. Through our CPR training program in Corona, workers can provide the services that are needed to protect their patients, in the event of heart and respiratory failure.
The Benefits of Obtaining CPR Certification from our Corona Office
These skills are imperative in a variety of different professions. It is important for those that are working in the medical field to be able to provide CPR for both children and adults. Most training offers both types of instruction, permitting people to have the ability to perform effectively on both types of victims.
Each of our CPR classes in Corona allows you to train on state of the art equipment. With human-like training models, those taking the class are better prepared for all types of scenarios that would require these life-saving skills. Taking the best classes gives you the confidence needed to provide the highest level of care for your patients. Though certification must be renewed, classes are available to assist you in continuing your understanding of this life-saving skill.