CPR Classes in Los Angeles
The City of Los Angeles is the most populous city in California and second only to New York on the national level. As one of America's preferred places to live (not to mention a popular vacation destination), Los Angeles is one of those cities where something is always happening. Unsurprising for a city of this caliber, LA features world-class medical facilities and first-rate first responders.
The high population density in LA (along with a prevalent food culture) adds up to a greater-than-average likelihood that you may be near someone who is having a heart attack or other cardiac incident. By obtaining your CPR certification in Los Angeles, you could be the difference between life and death for one of these people.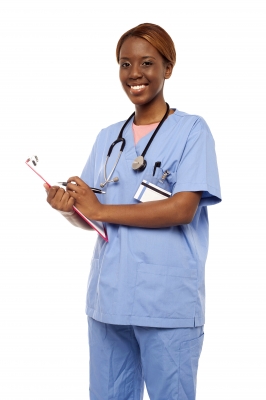 Chain of survival refers to a sequence of events that can improve a heart attack patient's chance of survival. The first two events are early access, notifying emergency services so that help arrives on the scene as soon as possible; and early CPR, which needs to be instigated as soon as possible by the nearest knowledgeable bystander. This could be you. Taking
CPR classes
in Los Angeles can make sure you can perform your bit in a chain of survival situation.
CPR Certification for Los Angeles Doctors, Nurses, Lifeguards and Other Professionals
Most people who work in hospitals are required to take CPR classes along with other classes such as ACLS certification; Los Angeles is no exception. This includes doctors, nurses, paramedics and EMTs. A fair number of non-medical professionals are routinely exposed to people with a high risk of having a cardiac event. These are policemen, firemen, first responders, residents and teachers, to name a few. The truth is, anybody may find themselves in a position where they need to perform CPR in Los Angeles.
The City of Angels is known as the entertainment capital of the world, but it's also home to some of the most recognized medical centers, too. The city of Los Angeles and surrounding areas includes UCLA Medical Center, Cedars-Sinai Medical Center, Keck Medical Center of USC, the University of California (Irvine) Medical Center, Kaiser Permanente Los Angeles Medical Center, Long Beach Memorial Medical Center, Huntington Memorial Hospital and Kaiser Permanente Downey Medical Center, among many others.
In addition to these nationally-renowned hospitals and clinics, Los Angeles also features a significant (and growing) emergency response system. Thousands of EMT technicians, nurses, firefighters and other dedicated professionals faithfully serve the public on a daily basis
Get Your CPR Certification in Los Angeles Today
SureFire CPR is the best place to get CPR training in Los Angeles. We're familiar with the SoCal emergency response scene. After all, many members of our staff are former firefighters, EMT technicians and nurses – just some of the essential personnel that make up the Los Angeles first-response community. We have 3 offices for training, and also the convenience of on-site training. We'll come to your Los Angeles venue for CPR training on your terms.
If you'd like to find out more on CPR training in Los Angeles, please call (888) 277-3143 to speak with our CPR experts. Also, you can check out our contact page for a quote form, office addresses and more. We're located in Orange, Laguna Hills and Corona – each location is a short drive from practically anywhere in Los Angeles. We can help schedule and setup your CPR classes in Los Angeles today.