BLS Training for Pharmacists
Are you a pharmacist looking to build your skills and go the extra mile to help patients? Are you a pharmacy student looking to build your resume and stand out amongst top applicants? Learning pharmacist BLS through in-person or hybrid courses is an incredible way to set yourself up for success.
Why It's Important To Get Trained
In many cases, there are strict CPR requirements for pharmacists. If you're planning to pursue a career in pharmacy, your state might require you to take classes on CPR certification for healthcare providers. Be sure to look into your area's requirements to know what type of certifications you need.
In general, it's also just a good idea for pharmacists and all medical professionals to become CPR certified. As a pharmacist, you're in a unique position: each day, you encounter hundreds of patients who come to receive prescriptions and ask questions about their medications. Many of the people who walk through the pharmacy doors might have pre-existing conditions that put them at higher risk for cardiac arrest––and you never know when an emergency will occur. In fact, over 350,000 cardiac arrests occur outside of the hospital each year. However, if someone intervenes and administers CPR, survival is 2 to 3 times more likely. CPR training for pharmacists equips you to help save a life should a pharmacy patron need it.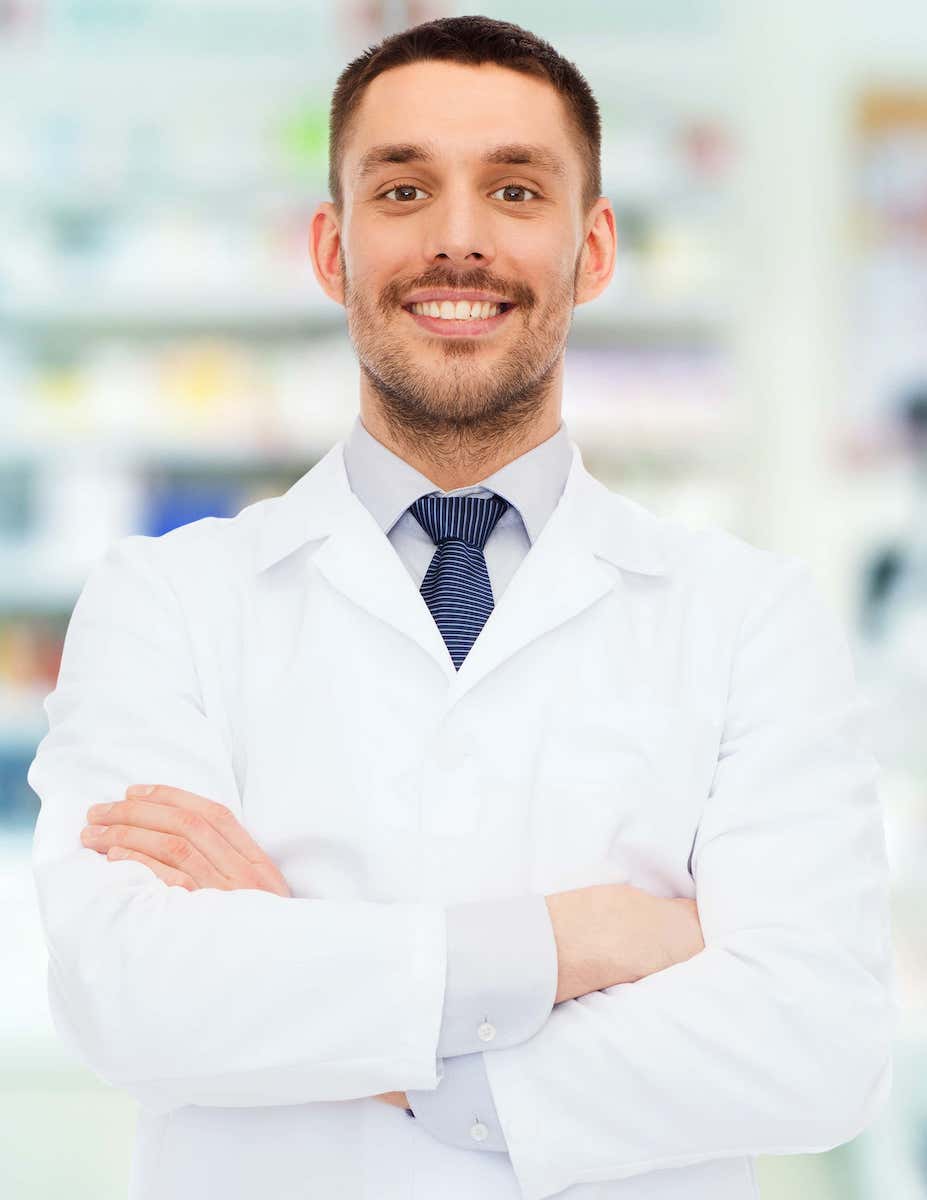 CPR Training For Pharmacists
CPR training courses are a quick and easy way to get your CPR certification. You'll learn how to administer CPR for adults, children, and infants and all of the considerations that go into providing care during cardiac arrest. Plus, the instructors will teach how to perform rescue breaths, deliver chest compressions, and help both conscious and unconscious patients.
BLS Training For Pharmacists
BLS for healthcare providers classes are also a great option for pharmacists (and future pharmacists) who want to dig deeper into emergency care. In BLS for healthcare providers, you'll learn all the basics of CPR, as well as more in-depth topics like cardiopulmonary emergencies and special resuscitation situations.
If you'd prefer to learn from home, a hybrid BLS training course is a great option. You can complete the modules at your convenience remotely, then you just need to go to a training center to complete a quick skills practice and exam, which can be completed in as little as 15 minutes.
Receive CPR Certification for Pharmacists at SureFire CPR
So, are you ready to complete CPR training for pharmacists? We're ready to help! Our team of experts will help you gain the skills, knowledge, and confidence to perform CPR in the pharmacy.
Whether you're a student or a pharmacist, you likely have a full workload. At SureFire CPR, we want training to work with everyone's schedule, so we offer classes at a wide variety of days, times, and locations across Southern California. Our hybrid BLS online certification course is an easy way to fit training into your busy life. Our reliable online courses cover all the same material as traditional in-classroom courses, but from the comfort of home! Students can complete the online training modules at their own pace, then head to one of our locations for an in-person skills practice and test. The whole process can take as little as 45 minutes depending on your experience level.
Since they're taught by real industry professionals with amazing stories and expertise to share, SureFire CPR classes are empowering, engaging, and fun. You'll leave with a same-day certification card to show to your employer that remains valid for 2 years.
When you're ready to register, simply head to the basic life support certification page on our site. If you have any questions, feel free to contact us.