BLS Certification for Lifeguards, BLS Classes for Lifeguard
Basic Life Support (BLS) certification for lifeguards is a key ingredient for any water safety program. Swimmers rely on lifeguards when disaster strikes on the water. Fatigue, health problems and drowning are just a few of the hazards lifeguards must be prepared for. BLS training from SureFire CPR offers superior instruction at an affordable price.
SureFire CPR's lifeguard BLS training course provides comprehensive, top-quality instruction from proven professionals. BLS training for any lifeguard supplies a solid foundation of knowledge and skills. With SureFire's BLS classes, ocean or pool lifeguards will have the necessary tools for any emergency situation. It doesn't matter if you've an experienced or novice lifeguard – our BLS training is designed for optimum knowledge retention.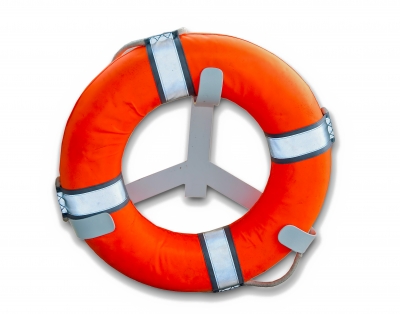 Lifeguards choose SureFire CPR for many reasons. Our BLS certification is known for:
Great price – A lifeguard BLS training course through SureFire CPR only SOUNDS expensive. Sure, we train you to the most stringent BLS standards anywhere. And this lifeguard BLS training is affordable enough for anyone.
Great staff – did you know that our instructors include professional first responders? Our BLS training for lifeguards is taught by firefighters, EMT techs and lifeguards, so you'll learn first-hand how to respond to any emergency.
Great flexibility – come to one of our 3 offices (Orange, Corona or Laguna Hills) for your BLS certification for lifeguards. If you'd prefer on-site training, or your schedule is too busy for travel, no problem. Our BLS classes for your lifeguard staff can be given at a location of your choosing.
A lifeguard BLS training course should also show the students the passionate side of saving lives. SureFire CPR is dedicated to serving the public, and each of our BLS training for lifeguard sessions stresses the importance of lifeguarding. Our BLS training is known for its fun, informative appeal. Lifeguards all over Southern California use SureFire CPR for both initial and renewal BLS certification.
What does SureFire CPR's BLS classes for lifeguards cover? A few crucial skills we'll teach include adult, child, and infant CPR, conscious and unconscious choking for victims of all ages, bag valve masks and 2 rescurer CPR, AED (Automated External Defibrillator) use, cardiopulmonary emergencies and special resuscitation situations. This comprehensive lifeguard BLS training is for both pool and ocean guards.
If you need to schedule BLS training for your lifeguards, SureFire CPR is the preferred choice for many organizations throughout Southern California. Contact us, email us at  info@surefirecpr.com, or give us a call at 1-888-277-3143. We can find the right BLS training for your lifeguard staff.