BLS Certification for Hospital, BLS Classes for Hospitals
Basic Life Support (BLS) refers to life saving procedures that are typically administered as a patient is transported to a hospital. There are circumstances, however, where BLS can still be given at a hospital or emergency care center. SureFire CPR's hospital BLS training course is a great way to keep hospital staff (nurses, doctors and other healthcare professionals) up-to-date with the latest life-saving techniques. The difference between life and death is sometimes a matter of knowledge. With BLS training for your hospital, all employees will have the confidence and know-how to save lives.
Why choose SureFire CPR for your hospital BLS training?
Instant certification – with our BLS training for hospitals, your staff receives 2-year certification and same-day cards. No waiting around for documentation – SureFire CPR understands how crucial BLS certification for hospitals is, and our process avoids unnecessary delays.
Price – our hospital BLS training is designed for any organization's budget. We've trained large, well-known hospitals and smaller, regional branches. BLS classes for your hospital shouldn't break the bank, and SureFire CPR's affordable price structure can fit your bottom line.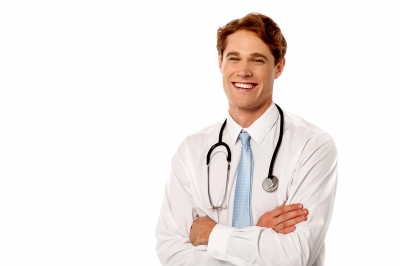 Professional staff – SureFire CPR's instructors for hospital BLS training are comprised of lifeguards, nurses, EMT technicians and firefighters. With countless real-life experiences and know-how, we'll show your hospital staff proven life-saving techniques during the BLS classes.
Convenience – we understand how hectic training your staff can be. Our BLS training for your hospital can be conducted at our 3 convenient locations, or at your facility. Visit us at Corona, Laguna Hills or Orange for your hospital's BLS certification. Or, if time isn't on your side, our staff can meet you at your place. No matter the venue, our hospital BLS training course includes advanced equipment and the most recent life-saving procedures.
Reputation – SureFire CPR is all about saving lives. We've dedicated ourselves to serving the public, and it shows with each hospital BLS training course for your organization. Experience the difference with SureFire CPR's BLS certification for your hospital's requirements.
What will you receive with SureFire CPR's hospital BLS training course? Just some of the live-saving tools you'll learn include bag valve masks and 2 rescurer CPR, adult, child, and infant CPR, conscious and unconscious choking for victims of all ages, Automated External Defibrillator (AED) use, and cardiopulmonary emergencies and special resuscitation situations. This practical knowledge makes our course a preferred BLS certification course for hospitals.
BLS training for hospitals is easier than you think. SureFire CPR offers the best BLS training for hospitals in Orange and Riverside counties. If you'd like to learn more about our BLS classes for your hospital, simply give us a call at 1-888-277-3143. Or, you can email us at  info@surefirecpr.com. Our hospital BLS training is a great choice for any health care facility.