BLS Certification for Healthcare Providers, BLS Classes for Healthcare Provider
Always be prepared. It's true in many walks of life, but perhaps most important when talking about healthcare providers. SureFire CPR offers BLS certification for a wide variety of healthcare providers. We're the preferred BLS training choice for many healthcare providers in Southern California and the greater Los Angeles area.
SureFire's healthcare provider BLS training course is ideal for medical personnel, dentists, EMTs, doctors, registered nurses, EMTs and others. Our healthcare provider BLS class is designed for optimum knowledge acquisition and simple, easy to understand concepts. We cover CPR for infants, adults and children, Automated External Defibrillator (AED) use and special considerations, cardiopulmonary emergencies and other special circumstances.
BLS training for healthcare providers is essential for both initial and renewal certification. If you emergency response team, fire department, nurse's office or other facility requires up-to-date BLS training for healthcare providers, SureFire is an ideal solution. Why choose SureFire for your BLS certification for healthcare providers? There are many advantages.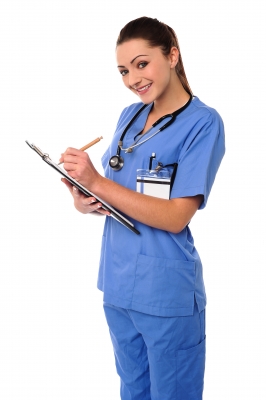 Time – SureFire conducts no-nonsense, informative BLS classes for any healthcare provider. Our sessions are designed to acquire the most knowledge in a reasonable timeframe.
Cost – if you're on a tight budget but need BLS training for you healthcare provider, SureFire's price structure is right up your alley.
Professional, Experienced Staff – SureFire's staff includes nurses, EMTs, firefighters and other first team responders. We utilize real-world scenarios to assist your healthcare providers during their BLS training course.
Flexibility – We can travel to your facility, or you can visit any of our 3 offices in Southern California – Corona, Laguna Hills or Orange.
BLS training for a healthcare provider can make a huge difference in a hospital's emergency preparedness. Healthcare providers with proper BLS certification will be ready for any situation. Plus, SureFire's BLS training healthcare providers is a practical, popular choice for city and volunteer fire departments.
Remember, BLS doesn't require medical equipment. Keeping an accident victim alive on the way to the hospital is a crucial component for saving lives. Our BLS certification for healthcare providers adds invaluable knowledge and practical skills for any first responder team.
If you'd like to learn more about BLS training for your healthcare provider, or are simply curious about how Basic Life Support techniques can benefit your organization, please call us at 888-277-3143. You can also email us at info@surefirecpr.com. BLS certification for healthcare providers provides same-day cards, so your team will be instantly qualified to handle emergencies – and save lives.