One of America's most livable cities, San Diego offers a wealth of activities for residents and visitors. This SoCal metro area enjoys a temperate climate, a rich cultural heritage, an educated population and much more. Often called the unofficial home of the United States Navy, San Diego's ties to the U.S. military also lend a historic and patriotic character to the entire city.
The city's strong economic performance is in no small part due to an advanced medical care infrastructure. San Diego's city limits feature some of SoCal's premier medical care centers. These include the Scripps La Jolla Hospitals and Clinics, Scripps Mercy Hospital, UC San Diego Health System, Sharp Memorial Hospital, Kaiser Permanente San Diego Medical Center, Scripps Memorial Hospital (Encinitas) and Sharp Grossmont Hospital.
SureFire CPR's San Diego BLS classes are a gateway to finding employment with these prestigious medical establishments. And with one of the healthiest outdoor environments in America (not to mention beautiful miles of pristine coastline), San Diego is always looking for qualified lifeguards. BLS certification in San Diego is a great idea for both rookie and veteran lifeguards.
What opportunities await medical care workers, healthcare personnel and emergency response technicians with BLS certification in San Diego? For one, they'll enjoy enhanced career choices. If you are looking to take your career to the next level, up-to-date BLS certification and training for healthcare providers in San Diego is the perfect launch point.
And here's another reason: San Diego's civic-minded policies have resulted in a new initiative from the San Diego Fire-Rescue Department. Small, community-based response units known as CERTs (Community Emergency Response Teams) are often the first line of care for medical emergencies. CERT leaders and participants with San Diego BLS training are in a great position to give back to their own neighborhoods.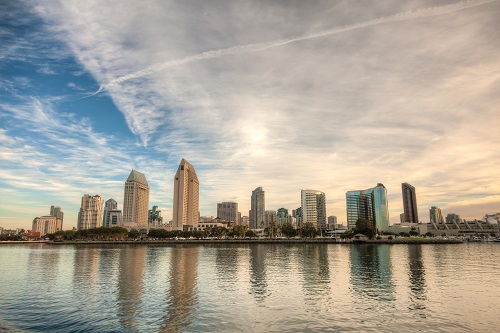 BLS Certification Classes in San Diego
By signing up for SureFire CPR San Diego BLS training, you will learn all the key aspects of Basic Life Support. Just some of these include:
Conscious and Unconscious Choking for victims of all ages
Automated External Defibrillator (AED) use and special considerations
CPR for all ages
Breathing Barriers, Bag Valve Masks and other special equipment & more
SureFire CPR's BLS training & certification classes in San Diego are valid for 2 years, and retraining is easier than you think.
BLS Certification Classes in San Diego
Basic Life Support training doesn't have to cost a fortune. SureFire CPR, Southern California's preeminent emergency response training company, believes that effective urgent medical care instruction should have an affordable price structure, interesting & thorough course content and a friendly, accomplished training staff. It's that simple.
BLS certification in San Diego offers many advantages. And when you choose SureFire CPR, you'll get the added benefit of the area's premier emergency response training firm. To get signed up today, please call (888) 277-3143, or go to the SureFire CPR contact page for more information about our BLS certification and training in San Diego.