BLS Certification Riverside
SureFire CPR in Riverside represents a superior choice for basic life support (BLS) certification. We offer BLS certification classes taught by medical professionals who possess the necessary knowledge and experience to deliver an engaging learning experience. Plus, we strive to deliver the best on-site training possible, and our Riverside campus ensures that you can enjoy both hands-on training and classroom instruction in a world-class learning environment.
Basic Life Support Certification in Riverside
Riverside is home to roughly 300,000 residents and boasts a sterling reputation among Golden State cities. In addition, Riverside is located about 60 miles east of Los Angeles and boasts many exceptional attractions and landmarks that have made it a top city for residents and visitors alike.
When it comes to BLS classes in Riverside, there may be no better choice than those provided by SureFire CPR. Perhaps it's easy to understand why, as we consistently go the extra mile to ensure that our BLS certification training meets all of our students' needs.
Our BLS certification courses in Riverside offer extensive insights into how to provide crucial support in life-threatening situations, making these classes ideal options for emergency medical technicians (EMTs) and other medical personnel. Also, successful completion of any of our Riverside BLS classes results in an American Heart Association (AHA) two-year initial BLS certification, and a certification card will be provided to you on the same day that you finish your class.
We provide the following different ways for you to obtain your BLS certification in Riverside:
BLS for Healthcare Providers (Classroom Only) – This class is ideal for those who want to receive BLS certification in an instructor led setting. It focuses how to assist conscious and unconscious choking victims, provide assistance in cardiopulmonary resuscitation (CPR) emergencies and more. You will received your certification card at the end of the three to four hour course.
BLS for Healthcare Providers (Online with Skills Test) – This blended option is great for those with busy schedules. This course enables you to complete the majority of your BLS certification class from your desktop or laptop computer at your convenience. Once you complete the online portion at home, you just need to print out the completion certificate and schedule a skills session at our facility.  You'll be able to practice the skills you learned and then will take part in the skills testing.  You will receive your certification card at the end of the skills testing portion.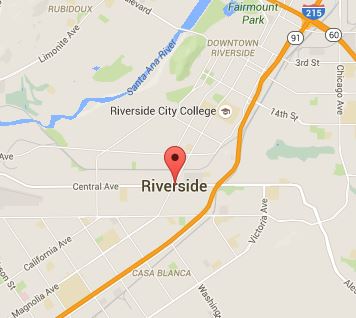 Why Should I Choose SureFire CPR for BLS Certification in Riverside?
When it comes to BLS certification, why should you be forced to settle for subpar training? Instead, choose SureFire CPR in Riverside, and you can benefit from an unparalleled learning experience.
At SureFire CPR, we're dedicated to your success and will work with you to ensure you understand the ins and outs of BLS. Our team is happy to assist you however we can and will respond to any BLS questions or concerns you have along the way, too.
Gain the BLS skills you need to succeed at SureFire CPR in Riverside. Contact us today at (888) 277-3143 to find out more about our BLS certification courses in Riverside.