BLS Training in Los Angeles
Healthcare professionals in Los Angeles have a wealth of job opportunities available. From world-renowned medical centers to dedicated neighborhood and municipality emergency response personnel, LA is one of the country's premier medical employment markets. With the competitive job scene, BLS training in Los Angeles can increase your chances of landing the career you've always wanted.
Basic Life Support (BLS) training is often required for those emergency response workers, nurses, doctors and other professionals who treat infants and children. In the Los Angeles area, your direct access to BLS classes can often determine the quantity and quality of job offers. Plus, with current BLS training in Los Angeles, your ability to climb the career ladder is better than ever.
Home to the Cedars-Sinai Medical Center, Keck Medical Center of USC, the University of California (Irvine) Medical Center, UCLA Medical Center, Kaiser Permanente Los Angeles Medical Center, Long Beach Memorial Medical Center, Kaiser Permanente Downey Medical Center and Huntington Memorial Hospital, Los Angeles boasts a prestigious group of medical centers and healthcare facilities that few metro areas rival.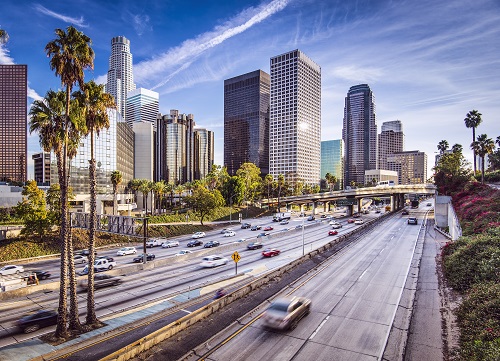 BLS for Healthcare Providers
BLS certification in Los Angeles is a key element of any city medical worker, nursing home employee and other healthcare providers. With SureFire CPR's popular BLS class, you'll learn the building blocks of Basic Life Support. Our American Heart Association (AHA) BLS for Healthcare Provider class is perfect for Los Angeles medical workers. Successful completion of the class results in a 2 year certification, and we also handle Los Angeles recertification BLS classes, too.
Perfect for RNs, emergency medical technicians (EMTs), pharmacists and other medical personnel, the SureFire CPR BLS for Los Angeles healthcare providers encompasses these concepts:
Adult, child, and infant CPR
Proper choking response for victims of all ages
Review of Automated External Defibrillator (AED) techniques and other considerations
2 Rescuer CPR, Breathing Barriers and Bag Valve Masks
CPR emergencies and other critical response situations
If you live in LA and commute to Orange County for work, stop by one of our 3 offices to receive more information and to sign up for a class. We're located in Laguna Hills, Orange and Corona. We offer BLS certification in Los Angeles for a variety of medical professions. To speak with our BLS training specialists, just call (888) 277-3143. BLS training for Los Angeles healthcare providers can be conducted at our offices or your facility. Please visit the SureFire CPR contact page for further information.
Thank you for considering SureFire CPR as your #1 source for BLS training around LA and surrounding areas. We appreciate your business!