Sign up for BLS and ACLS classes in Eastvale, CA today
Eastvale has grown from a small California farming and dairy community into a bustling city with a promising future.
Today, Eastvale boasts a population of more than 53,000 residents and continues to extend its influence among Southern California's Inland Empire. It also remains adjacent to many of Southern California's top-rated hospitals and medical centers, including the Corona Regional Medical Center, Children's Hospital of Orange County and University of California, Irvine Medical Center.
For emergency medical technicians (EMTs), nurses and other medical personnel who require basic life support (BLS) and/or Advanced Cardiac Life Support (ACLS) training in Eastvale, SureFire CPR offers comprehensive lessons to ensure these healthcare professionals are ready to perform in life-threatening situations.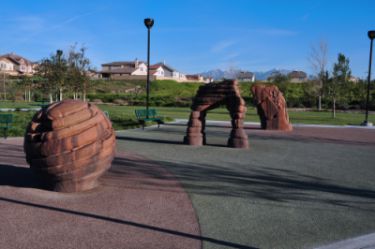 Here's a closer look at our BLS and ACLS classes in Eastvale, and how these courses can help medical professionals understand how to deliver lifesaving support in a variety of critical scenarios.
What Do Your BLS Classes in Eastvale Offer?
Our BLS classes in Eastvale empower medical professionals to recognize what it takes to become a life-saver and emphasize a number of key topics for medical personnel, including:
How to perform adult, child and infant CPR
How to assist conscious and unconscious choking victims of all ages
The use of an automated external defibrillator (AED) and special considerations
Furthermore, our BLS classes in Eastvale guarantee you can become BLS certified quickly and efficiently.
Our BLS courses usually require about three and a half hours to finish. Upon successful completion of your BLS class in Eastvale, you'll also receive a BLS certification card that will remain valid for two years.
What Do Your ACLS Classes in Eastvale Offer?
Our American Heart Association (AHA) ACLS classes in Eastvale serve as viable options for medical personnel and focus on several important ACLS topics, including:
ACLS pharmacology terms and definitions
Airway management
How to identify and control acute coronary syndromes and stroke
Review of Basic Life Support (BLS) terms and definitions
Recognition and management of sudden cardiac arrest (SCA)
Ultimately, our ACLS classes in Eastvale empower healthcare professionals to become active team members and participants in a resuscitation team. These courses deliver exceptional value for medical personnel and ensure these professionals can provide lifesaving support in emergencies.
Why Should You Choose Our BLS and ACLS Classes in Eastvale?
When it comes to learning the ins and outs of BLS and ACLS, there is no better choice than SureFire CPR for medical personnel in Eastvale.
Our Eastvale BLS and ACLS classes blend extensive hands-on and classroom lessons to deliver an unparalleled learning experience. Plus, all of our Eastvale BLS and ACLS courses are taught by EMTs, nurses and other medical professionals who boast years of experience, ensuring you can receive expert support at all times.
Enroll in our BLS and ACLS classes in Eastvale today – you'll be happy you did! To learn more about our BLS and ACLS classes in Eastvale, please contact us at (888) 277-3143.