Receive In-Depth Basic Life Support Training in Norco
For many California residents, there's no place like Norco. This Riverside County city is perhaps best known as a "horse community" filled with many horse trails. It also hosts the awe-inspiring Norco Fair, an event that features pageants, a talent show and other fun-filled activities.
But let's not forget about the world-class Basic Life Support (BLS) training programs available in Norco, either. In fact, SureFire CPR makes it easy for healthcare professionals to receive in-depth BLS certification training any time they choose.
What Is BLS Certification?
BLS certification verifies medical personnel possess the ability to revive and resuscitate an individual who suffers sudden cardiac arrest (SCA) or other respiratory issues.
Click on a class below to enroll
What Will You Learn in Our BLS Classes in Norco?
Our BLS classes in Norco are designed to teach students the ins and outs of BLS. As such, the classes emphasize several key BLS topics, such as:
How to perform adult, child and infant cardiopulmonary resuscitation (CPR)
How to use an automated external defibrillator (AED) and special considerations
How to assist both conscious and unconscious choking victims of all ages
The different types of cardiopulmonary emergencies and how to support victims during these life-threatening situations
The importance of breathing barriers, bag valve masks and two-rescuer CPR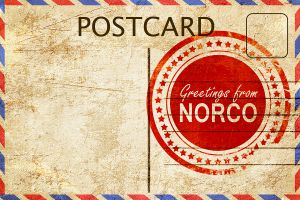 Upon successful completion of one of our BLS classes, you will receive a BLS certification card that will stay valid for two years.
What BLS Classes Are Available?
We provide two different ways to obtain BLS certification classes in Norco, including:
BLS Certification (in class session) – This class teaches students how to perform CPR, provide assistance to choking victims and much more.
BLS Certification (Online course with hands on skills test) – For healthcare professionals with a busy schedule, this course represents a fast, effective option for BLS certification. It covers the same topics as the classroom led course and includes a self-paced online component to be completed at your convenience. Then you can come to our facility to complete a quick skills practice and a skills test.
Also, BLS certification class is included in our 3, 4 and 5 Star American Heart Association (AHA) Training Packages.
Who Can Enroll in Our BLS Classes in Norco?
Our BLS classes in Norco are designed to support a variety of medical personnel, including:
Dentists
Doctors
Emergency medical technicians (EMTs)
Paramedics
Registered nurses (RNs)
Pharmacists
Ultimately, our BLS certification in Norco empowers students with expert guidance, ensuring medical personnel can provide life-saving assistance in emergencies at any time.
Why Should You Enroll in Our BLS Classes in Norco?
At SureFire CPR, we strive to provide a comprehensive BLS certification learning experience that combines hands-on training and classroom lessons. Our BLS classes are available at your convenience as well, allowing you to join a class that fits your schedule.
Please contact us today at (888) 277-3143 to learn more about our BLS classes in Norco.