This is the SureFire CPR FAQ page on BLS Certification. If you've been questioning the best ways on how to get BLS certification or were even just wondering "what is BLS certification?", you have come to the right web site.
From the day we opened for business, it has been the mission of SureFire CPR to be a leader in providing up to date CPR procedures, BLS guidelines, and First Aid instruction techniques to all residents of Los Angeles, Corona, San Diego, Orange County, San Bernardino, Riverside and the greater Southern California area.
Our elite staff's first-hand knowledge and experience dealing with 911 emergencies on a day to day basis is what sets us apart for anyone who is looking to get certified in BLS or is just looking for more information about what is BLS. Our team is comprised of first rate Firefighters, Paramedics, Lifeguards, ER Nurses and EMTs, and is ready to help you get started today in learning what is a BLS certification and how to obtain it.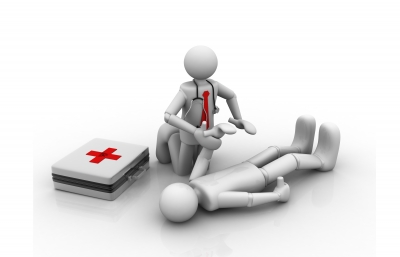 Did you know SureFire CPR makes it simple to renew your BLS certification at your convenience? That's right, we offer multiple classes per week in our three office locations.  Just click on any BLS certification course and this will ensure that your BLS certification remain current.  All BLS renewals are included in our BLS certification program. You can enroll in our BLS training program, renew your certification and maintain the BLS techniques necessary to help sudden cardiac arrest (SCA) victims day after day.
Below are a few general questions about BLS certification, what jobs require it, and how to get certified in it: