CPR Certification Long Beach
Cardiopulmonary resuscitation (CPR) is an emergency procedure that someone who has been trained in CPR Long Beach performs on an individual who is showing symptoms of cardiac arrest (absent pulse, unconsciousness, cessation of breathing). CPR is the second in a sequence of actions that together form the chain of survival, a protocol designed to improve the patient's chances of surviving a cardiac event.
SureFire CPR offers CPR training for Long Beach residents. These classes, aimed at teachers, fitness trainers, security personnel and lay people, consist of CPR, automated electrical defibrillation (AED) and basic first aid. Long Beach CPR certification is not suitable for medical professionals, who should take classes in Basic Life Support.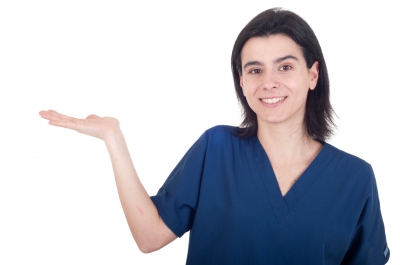 Who Needs CPR Classes in Long Beach?
Teachers – Long Beach is served mainly by the Long Beach Unified School District, although the ABC and Paramount unified school districts operate in sections of Long Beach. The area hosts more than 50 primary schools, 11 K-8 schools, one K-12 school, 15 middle schools and 12 high schools. While you may not immediately think of CPR in Long Beach as being associated with this population, children do, in fact suffer from congenital heart conditions. If you are school teacher, at some point in your career you may need to come to the rescue of a student, a colleague or a parent. With Long Beach CPR certification, you could be the vital link in their chain of survival.
Fitness Trainers – There are dozens of gyms and fitness centers in and around Long Beach. If you are a trainer, receptionist or other fitness professional at one of these establishments, you know how easy it is for clients to overdo it and find themselves in trouble. Sometimes, this extends to a cardiac event. SureFire CPR classes in Long Beach can prepare you if you find yourself suddenly confronted by one of these situations.
Security Personnel – Whether you are a night watchman, corporate concierge, hospital security guard or perform a security function in one of Long Beach's many hotels, you are more often than not the first phone call when anyone under your jurisdiction has a problem. SureFire CPR Training Long Beach can prepare you to keep a heart attack victim alive while you are waiting for the emergency services to arrive at the scene. Having CPR certification Long Beach on your resume may give you an advantage over other candidates when you are competing for jobs.
Lay People – You, there, working on your suntan on the beach at Portuguese Bend; or you, on the 16th hole at Trump National Golf Club, either one of you may need to come to the aid of a nearby member of the public who suddenly breaks into your quiet Saturday afternoon by having a heart attack. For the sake of three hours of CPR classes in Long Beach, you might be able to keep them alive long enough for the emergency services to take over. You could be at a supermarket on Spring Street or a movie theatre near Bixby Park. Basically, you are every bit as likely to need to use CPR certification in Long  Beach as one of the professionals mentioned above.
A heart attack can strike anyone at any age, any place, any time. You can't always count on someone who has had CPR training in Long Beach being close enough when they are needed. You could be this person. To make sure you are up to the job, call us at SureFire CPR and sign up for CPR classes in Long Beach.