Basic Life Support (BLS) For Healthcare Providers
(2 Year AHA Certification) – Same Day Certification Card!
Recommended for: RNs, EMTs, MDs, Paramedics, Dentists, Medical Personnel, and Pharmacists.
The BLS Class covers:
Adult, Child, and Infant CPR
How to use an Automated External Defibrillator (AED) & special considerations
Unconscious and Conscious Choking for victims of all ages
Cardiopulmonary Emergencies and Special Resuscitation Situations
Breathing Barriers, Bag Valve Masks, and 2 Rescuer CPR
Class Running Time: 3 Hours and 30 Minutes
Click on a class below to enroll
Basic Life Support Certification Orange County
SureFire CPR leads the industry in First Aid and CPR instruction. We serve the Greater Southern California area incorporating San Bernardino, Orange County, Riverside, Los Angeles and San Diego. We provide exceptionally high quality training leading to BLS certification in Orange County.
Geographically, Orange County is defined as a rectangle with a line drawn through Seal Beach, Buena Park and La Habra forming the northwest border. The northeastern boundary is defined by Yorba Linda and the Santa Ana Mountains. San Clemente, home of former President Richard Nixon defines the southern tip and the westernmost portion of the county extends to the Pacific coast with Huntington Beach, Newport Beach and Laguna Beach as the main population centers along the shoreline.
With a population of more than three million as of the 2010 census and a population density of 3,800 per square mile, Orange County is the third largest county in the State of California. Given the complexity of the territory, from beachfront to mountains, and the size of the population, it is safe to say that there is plenty of employment for people with training and certification in basic life support.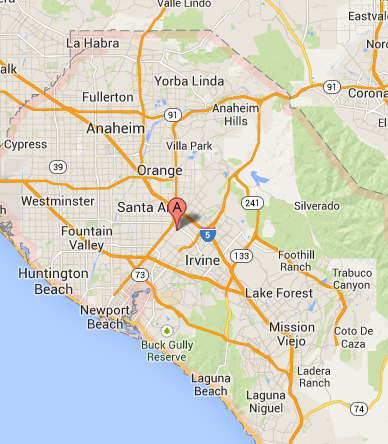 Our elite team of instructors consists of expert firefighters, paramedics, EMTs, ER nurses and lifeguards who have first-hand experience and daily exposure to medical emergencies. We specialize in on-site provision of training and provide consistent BLS certification Orange County.
BLS Certification Orange County
All of our Orange County BLS certification classes lead to an American Heart Association two-year initial basic life support certification orange county. This class is recommended for MDs, RNs, dentists, EMTs and medical personnel. Once individuals have successfully completed the Orange County BLS Certification Class, a certification card is issued on the same day.
BLS training empowers those who want to help victims who appear to be choking, drowning, unconscious or suffer sudden cardiac arrest (SCA). And today, BLS renewal is included in SureFire CPR's BLS certification course, making it easier than ever to remain BLS certified. With our comprehensive BLS certification course, we make it simple for you to learn life-saving skills, and ultimately, retain these skills for years to come. That way, you'll be able to stay up to date on BLS techniques and take the necessary steps to deliver BLS properly. Choose one of the available courses on this page in order to enroll in a BLS certification course today.
BLS classes in Orange County
We offer the following classes in Basic Life Support (BLS classes in Orange County):
Basic Life Support (Orange County BLS Certification class) for health care providers (Initial). Topics covered in this course include CPR for infants, children and adults with one and two rescuers; how to manage choking victims, both conscious and unconscious; use of the Automated External Defibrillator (AED); masks and breathing barriers; CPR emergencies and special resuscitation.
Basic Life Support (BLS certification in Orange County) for health care providers (Renewal). This course covers the same topics as in the Initial course.
Basic Life Support (BLS certification Orange County) for health care providers (online with skills test). This course covers the same topics as the Initial and Renewal courses and is recommended for health care professionals with extremely busy schedules. The course is organized into three parts, i.e., a self-paced online component, followed by skills practice and a skills test at our facility.
Basic Life Support certification in Orange County instruction is included in our 3, 4 and 5 Star American Heart Association Training Packages. All three BLS classes in Orange County offer the student an opportunity to take the following classes at a fantastic discount:
What are the advantages of SureFire CPR BLS classes in Orange County?
SureFire CPR classes leading to BLS certification in Orange County prepare the student for two-year certification in American Heart Association basic life support for health care professionals. Our classes are convenient, flexible and affordable. Online modules can be scheduled at your convenience and may be accessed from any computer, anytime, anywhere. There is no textbook and no special course materials to purchase. The skills test is quick and easy. You receive your certification card on the same day that you successfully complete the training, whether this takes place in the classroom or a combination of online study and face-to-face practical instruction and evaluation.
When you dedicate your life to serving the public, you want your skills to be of the highest caliber. Call us now to see how we can help you enhance your career and save lives with BLS certification Orange County.