ACLS Certification for Nurses, ACLS Certification for Nurse
ACLS (advanced cardiac life support or advanced cardiovascular life support) training enables nurses to perform crucial life-saving techniques for anyone suffering from a stroke, cardiac arrest or other potentially life-threatening emergency. Nurses can encounter an ACLS-required response anywhere, not just in a hospital setting. Many LPNs and RNs work in patients' homes, and having the necessary instruction to administer ACLS is a valuable skill. With SureFire CPR's nurse ACLS training course, you and your staff will be prepared to handle urgent, live-saving situations. With ACLS training, any nurse is able to handle the crucial challenges that only nursing provide. If your organization requires ACLS certification for nurses, SureFire CPR's proven, professional staff offers superior instruction at a great price. Nurses working in critical care settings, schools and more can greatly benefit from a SureFire CPR nurse ACLS training course. SureFire CPR offers many advantages for ACLS training for nurses:
Convenient training locations – Do you prefer on-site training? Or would you rather visit our office for ACLS training for nurses? SureFire CPR is wherever you want us to be. Come to one of our 3 offices for your nurse ACLS training. We're located in both Orange and Riverside counties (Laguna Hills, Orange and Corona). We can handle ACLS training for your nurses at your preferred locale.
Unbeatable prices – if your nurse requires ACLS classes but you're worried about your bottom line (and who isn't?), our classes are ideal. Each nurse ACLS training course is priced for exceptional value – and remember, you'll always receive SureFire CPR's trademark professionalism.
Passionate staff – SureFire CPR's instructors include experienced nurses, along with EMT techs, lifeguards and firefighters. Our ACLS certification for nurses is presented in real-life context, because our staff has valuable first responder expertise – including many nurse-related scenarios and situations.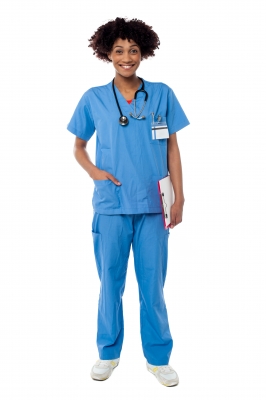 ACLS classes for your nurse staff include ACLS pharmacology, recognition and early management of respiratory and cardiac arrest, airway management, review of BLS practices, techniques for becoming a leader and a team member in any resuscitation team, and how to handle acute coronary syndromes and stroke.
SureFire CPR's nurse ACLS training course is a great way to earn initial certification, and we also offer re-certification training as well. Our ACLS classes for your nurse staff lasts approximately 12 hours. This comprehensive ACLS certification for nurses covers all the essential procedures and concepts necessary to administer life-saving cardiovascular procedures.
The Los Angeles area (including the Inland Empire and greater Southern California) has witnessed explosive growth in the healthcare industry, and SureFire CPR is proud to offer relevant nurse ACLS training. Nurses throughout the region have gained valuable skills (not to mention career-enhancing training) from SureFire CPR's ACLS certification. Learn from the best – learn nurse ACLS certification from SureFire CPR.
Are you ready to schedule initial ACLS training for your staff or individual nurses? Maybe you'd like to learn more about us. SureFire CPR is here to help. We provide the best ACLS training for nurses anywhere. Please call us at 1-888-277-3143, or send an email to info@surefirecpr.com. It doesn't matter if you're an RN, LVN, or visiting nurse – our ACLS certification class for nurses is ideal for any skill level.