ACLS Certification for Hospital, ACLS Classes for Hospitals
Advanced cardiac life support (commonly referred to as ACLS) is an essential set of skills and procedures to treat cardiac arrest, stroke and other potentially deadly medical emergencies. And they're absolutely essential for your hospital staff. ACLS training for hospital personnel encompasses a wide range of skills and practical knowledge. If you'd like to certify your staff, SureFire CPR's ACLS training for hospital workers is a great choice.
ACLS certification for hospitals is one of SureFire CPR's specialty courses. Our professional staff includes many former hospital employees, including nurses and EMT technicians. Plus, our ACLS classes for your hospital also feature professionals from other emergency perspectives, such as firefighters and lifeguards. With their expertise and real-world context, your hospital staff will receive the best ACLS training course anywhere in Southern California.
Based on the latest standards from the American Heart Association (AHA), SureFire CPR's ACLS classes for your hospital cover basic and advanced life-saving methods. We've conducted ACLS training for hospitals throughout Southern California, including Orange County, Riverside County and the Inland Empire region.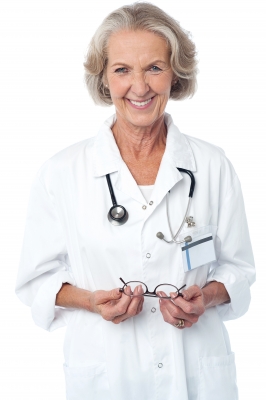 What is covered with our ACLS certification for hospitals? Our hospital ACLS training course includes recognition and early management of respiratory and cardiac arrest, ACLS pharmacology, airway management, review of BLS practices, how to handle acute coronary syndromes and stroke, and techniques for becoming a leader and a team member in any resuscitation team. This ACLS certification for hospitals takes 12 hours to complete. Just let us know your particular scheduling requirements, and SureFire CPR can create a custom-tailored ACLS training session for your hospital.
Once you've taken our hospital ACLS training, your staff will be prepared for anything. Our training can help diagnose ventricular fibrillation or ventricular tachycardia arrest, acute coronary syndrome and other urgent care situations. Because a person trained in ACLS can provide assistance to the person in distress during the crucial first moments of a heart episode, they're instrumental in saving lives. And that's what SureFire CPR is all about.
With our price structure, professional staff and proven ACLS training for hospitals, it's no wonder why SureFire CPR is the preferred choice for health care organizations in Orange and Riverside counties.
Interested in scheduling a hospital ACLS training course? SureFire CPR is a popular choice for hospital ACLS training and instruction. Contact us or just give us a call at 1-888-277-3143. We can also be reached with an email to info@surefirecpr.com. Hospitals all over the region rely on SureFire CPR for both initial and renewal ACLS training. See why we're the #1 choice. Experience a superior brand of ACLS classes for your hospital – choose SureFire CPR.