ACLS Certification for Dentists, ACLS Classes for Dentists
While dentists are not often required to have life-saving credentials, emergencies can occur at any time. A dentist with proper ACLS certification is at a distinct advantage over other dental care professionals. Cardiac arrest, stroke and other emergencies can happen in the dental chair. Advanced cardiac life support or advanced cardiovascular life support (ACLS), the policies and procedures for the treatment of such emergencies, is a crucial part of any sound crisis response plan. With SureFire CPR's ACLS training for dentists, your practice won't have to frown in the face of life-saving situations.
ACLS certification for dentists is fast, affordable and extremely efficient, thanks to SureFire CPR. Our proven dentist ACLS training courses are ideal for dental care professionals, including technicians, dentists, dental assistants and many others. If you'd like to train your dentists with ACLS training, we offer a plan for any budget and professional schedule. SureFire CPR is the preferred choice for many dentists and dental practices throughout Southern California. And better yet, our ACLS classes for dentists can be given at a location and time that fits your schedule.
Why choose SureFire CPR dentist ACLS training?
Comprehensive Training – With a professional and proven staff, SureFire CPR gives you the best ACLS training for dentists anywhere. We have lifeguards, nurses, EMT technicians and many other first responders. While the dental chair isn't a common place for medical emergencies, it helps to be prepared for anything. Our knowledgeable staff allows us to provide superior ACLS certification for your dentist, dental assistants and more.
Affordable Price Structure – Our dentist ACLS training courses can fit any budget, including yours. With competitive prices, our ACLS classes for dentists are ideal for any practice's overall safety plan.
Convenient Locations – SureFire CPR's ACLS training for dentists can be conducted at your site, or any of our three offices. We have facilities in Orange, Laguna Hills and Corona. Our flexible ACLS certification classes are made for your particular dentists and dental practice's needs. ACLS certification for your dentists takes approximately 12 hours. Name the place, and we'll be there!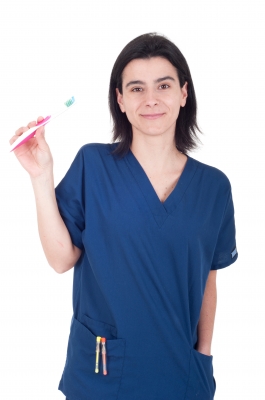 With Southern California's fast-growing economy, medical offices are an integral part of the professional landscape. Right now is a great time to think about ACLS training for your dentists. Be prepared for any emergency – don't delay your dentist ACLS training plan. Urgent medical emergencies don't wait for anybody, including dentists. Ensure your professional dental practice is equipped to handle urgent ACLS occurrences. Our training will prepare your dentists with superior ACLS training.
We can help implement your ACLS response plan. Go ahead and schedule your ACLS classes for dentists today. SureFire CPR offers ACLS training for any dental office, including yours. We'll make sure your employees are provided the best dentist ACLS training courses anywhere in Southern California, including the Inland Empire region, Orange County, Riverside County and elsewhere.
Please call us at 1-888-277-3143 or contact us at info@surefirecpr.com. We look forward to helping you – at SureFire CPR, our business is saving lives!