Basic First Aid, CPR, ACLS, & PALS Training in Yorba Linda
Yorba Linda is known as one of the most picturesque places throughout all of Southern California. And that's been the case for quite some time; Spanish settlers in the 19th century gave the city its distinct name, which translates to "Beautiful Yorba" in English. The city's Orange County location is close to large metro areas (including Los Angeles and San Diego), the Antelope Valley and also California's Inland Empire (Riverside County and San Bernardino County). With a bustling economic zone and plenty of year-round activities, Yorba Linda is home to over 60,000 people – and the number is growing. The city's cultural credentials are also enhanced by the Richard Nixon Presidential Library, one of the city's most-visited attractions.
Yorba Linda hosts a busy public service sector, including many emergency response services. SureFire CPR offers CPR certification in Yorba Linda, along with ACLS classes in the areas in and around Yorba Linda.
Yorba Linda ACLS Training
Advanced Cardiac Life Support (ACLS) is an essential skill for emergency response workers. Yorba Linda's police officers (currently on contract with the Orange County Sheriff's Department), lifeguards and others can advance their career by getting ACLS certification. Whether you're looking for training in the city or the surrounding areas, SureFire CPR has a class for you. Likewise, teaching professionals can enhance their career chances with ACLS certification in Yorba Linda. Medical emergencies can happen at recess, during gym or even in a regular classroom setting. Be prepared for anything with ACLS training – this essential instruction will not only bolster your teaching credentials, it can also help save lives.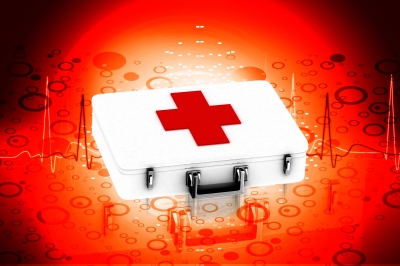 The Orange County Fire Authority serves the greater Yorba Linda region. Many firefighters require CPR certification, and SureFire CPR offers a complete and comprehensive list of training sessions. And with ACLS classes, your chances of landing employment with Yorba Linda medical facilities, emergency centers and other critical care complexes are greater than ever.
Are you ready to schedule ACLS training in Yorba Linda? Perhaps you'd like to achieve official CPR certification for a Yorba Linda hospital or emergency response unit. SureFire CPR offers training at any of our 3 offices (Orange, Laguna Hills and Corona), and we also travel to customer sites for on-site training at a facility of your choosing. Yorba Linda CPR classes have never been easier, or more affordable! What's more, you'll have access to the best CPR certification in Southern California – our brand-new office in the city of Orange is a 15-minute drive from Yorba Linda.
Simply call us at (888) 277-3143, or visit our contact page to request a training quote, schedule a class or ask a question. Our friendly, informative customer service team can assist you in scheduling ACLS classes in Yorba Linda, or setting up CPR classes to help with Yorba Linda and Inland Empire employment prospects.
Thank you for visiting our website! SureFire CPR is here to help you in any way possible.