ACLS Training in Moreno Valley
Conveniently located in the western portion of Riverside County, Moreno Valley features 51.5 square miles of exceptional land. And among California's growing cities, it ranks as the second-most populous in Riverside County.
Much of Moreno Valley's recent growth can be attributed to a range of first-rate housing options that includes high-end executive homes, affordable single-family homes and condominiums. For those who appreciate a family-friendly lifestyle, good schools, impressive quality-of-life amenities and growing job centers, Moreno Valley offers everything they'll need to live in comfort and style as well.
Let's not forget about some of the superb institutions close to Moreno Valley, either.
For instance, did you know Moreno Valley is close to one of the top-ranked Advanced Cardiac Life Support (ACLS) training programs? That's right – the SureFire CPR ACLS training program.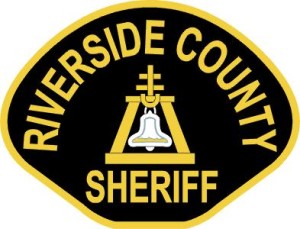 SureFire CPR is the top training center for your certification needs.  SureFire CPR's classes are comprehensive, engaging, and make sure that our students leave feeling empowered to save a life.
With SureFire CPR, we provide the skills and know-how necessary to perform ACLS consistently. Our expert instructors devote the necessary time and resources to ensure students get the support and attention they deserve so they can perform ACLS at any time, without delay.
When an adult patient is suffering from a disastrous medical crisis, ACLS serves as a crucial tool that healthcare professionals must employ to have a chance of saving their life. It draws on a wide range of technical knowledge and is appropriate only to those who are experienced in patient care.
At SureFire CPR, we understand that ACLS offers a life-saving tool for healthcare professionals, and in many cases, represents the difference between life and death. As a result, we'll ensure you get the training you need to be ACLS certified immediately.
Why Should You Choose SureFire CPR for ACLS Training?
With SureFire CPR, you'll be able to participate in training taught by healthcare professionals who understand the ins and outs of ACLS. These professionals are experienced in ACLS and craft a learning experience that empowers students to become confident in their ACLS skills immediately.
Also, SureFire CPR's ACLS courses ensure students receive up-to-date training in a number of areas, including:
Basic Life Support (BLS) and CPR review
Initiating the ACLS process
Airway management techniques
Recognizing arrhythmia
Administering appropriate medications
Employing electrical therapy
Creating IV access and other invasive procedures
Algorithm training
Handling special situations such as strokes
At SureFire CPR, we understand that ACLS training can mean the difference between life and death. As such, we are committed to providing students with the best learning experience possible every day.
To accomplish this goal, we offer first-rate educational resources to our students. From our state-of-the-art manikins to professional staff, we ensure that every student is fully supported at all times. Plus, we provide top-of-the-line equipment and technology, making it simple for students to practice ACLS and learn what it takes to deliver ACLS techniques effectively.
For students at our Corona campus, you can capitalize on two distinct learning experiences:
One that takes place in an office setting; and
Another that combines online tutorials with in-class sessions, a great option for those who have busy schedules.
Need to renew your ACLS certification? With SureFire CPR, you can take advantage of our ACLS certification renewal course, SureFire CPR even provides classes that are taught both on-site or at your home or office – that way, you'll have no trouble learning at your convenience.
Become ACLS certified with training from SureFire CPR – you'll be glad you did! To learn more about our ACLS classes near Moreno Valley, please visit our website or call us today at (888) 277-3143.