Basic First Aid, CPR, ACLS, & PALS Training in Rancho Cucamonga
Rancho Cucamonga isn't just the coolest-sounding city in Southern California (or maybe the entire United States); is also boasts a growing economy, educated populace and a temperate, pleasant climate. The city has been on Money magazine's "Best Places to Live" list in the past, and it's easy to see why. Rancho Cucamonga is a commercial and cultural hub of San Bernardino County and indeed the entire Inland Empire region. With easy access to I-10 and I-15, Rancho Cucamonga is just a short drive from major SoCal cities and landmarks. Plus, the city is located near the Ontario International Airport.
The city's name is taken from the old Shoshone word for "sandy place." And this sandy place has experienced skyrocketing development since those early days. With a rich heritage and modern appeal, Rancho Cucamonga has steadily grown over the last 20-30 years. The city has over 170,000 people, ranking it 3rd in San Bernardino County and 27th in California. Part of the city's draw is plentiful employment opportunities, and that includes a diverse and duty-driven group of medical staff, emergency responders and civic employees. Rancho Cucamonga is always looking for EMT technicians, doctors, nurses, firefighters and other employees. And when CPR classes or ACLS certification is required, SureFire CPR delivers – in Rancho Cucamonga and beyond.
Rancho Cucamonga's public service system and area medical employees require CPR certification and ACLS (Advanced Cardiac Life Support) classes. If you're looking to gain employment at the San Bernardino County Sheriff's Department, taking CPR classes in Rancho Cucamonga can help elevate yourself above other academy candidates. The screening process for many Rancho Cucamonga employers is a complex and dynamic process; by having CPR training on your resume, you're putting yourself in the best possible position for getting an interview.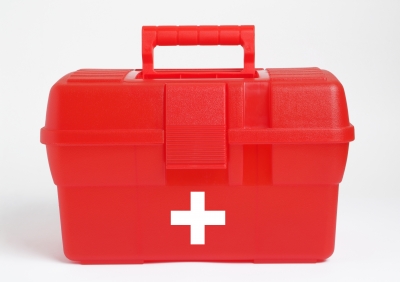 Plus, Rancho Cucamonga is a great place for finding employment as a lifeguard. The city's warm weather offers year-round swimming, and lifeguards are always in demand at area pools (not to mention the beach). Taking CPR classes for a Rancho Cucamonga lifeguard position is a smart move for any lifeguard looking to secure a job. And like professional emergency responders, Rancho Cucamonga lifeguards will also see increased opportunity by signing up for ACLS classes.
If you need to schedule ACLS certification in Rancho Cucamonga, contact SureFire CPR today at (888) 277-3143. Our website also has a contact page to send a secure message, request a quote (group and individual) and much more. Our flexible instruction options allow you to receive CPR training in Rancho Cucamonga, the Inland Empire or any of our 3 offices (Orange, Corona and Laguna Hills). There's simply no excuse to hold off any longer for your Rancho Cucamonga CPR classes.
With your Rancho Cucamonga CPR or ACLS classes scheduled, you're well on your way to gaining critical skills and knowledge to advance your career – or start a new one! CPR certification can increase your odds of finding a job in Rancho Cucamonga's highly competitive employment marketplace.