Basic First Aid, CPR, ACLS, & PALS Training in Riverside
Riverside serves as the unofficial capital of California's Inland Empire region. This thriving city is the most populous urban area in the IE, with well over 300,000 inhabitants. The 12th-largest city in California enjoys a strategic location along the Santa Ana River and is just an hour's drive east of Los Angeles. Riverside has plenty to offer – a robust economy, bountiful cultural attractions, well-known landmarks and a strong sense of community. Located at the gateway to the Inland Empire, Riverside also enjoys first-rate public services, including talented and dedicated emergency response personnel. SureFire CPR, a Southern California training company based in Orange, offers top-notch CPR certification for Riverside and surrounding areas.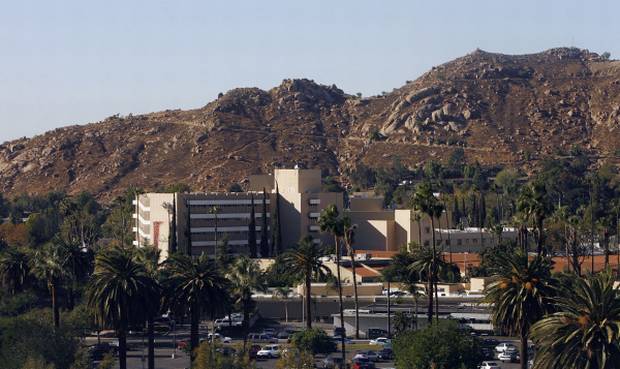 Known as the birthplace of California's world-famous citrus industry, Riverside is home to many of California's top employers. The County of Riverside is the city's #1 employer, followed closely by the Riverside Unified School District and the University of California, Riverside. As testament to the importance of the medical industry to Riverside, two of the city's top 10 employers are hospitals: Riverside Community Hospital and Parkview Community Hospital. With many schools and medical facilities around the city, Riverside's teachers, EMT technicians, nurses and other professionals will benefit from Riverside CPR classes.
Advanced Cardiac Life Support (ACLS) is another crucial skill that emergency responders use to save lives. ACLS certification in Riverside is easier than ever with SureFire CPR. The firm's flexible training options can be conducted at your workplace or other facility. Sign up for ACLS classes in Riverside by scheduling our instructors for on-site training. Or, simply make the short trip to any of our 3 office locations.
Riverside's pleasant climate means year-round swimming, both at community pools and also the nearby Pacific Ocean. For Riverside lifeguards, CPR certification and ACLS classes make for a well-rounded skill set. Many lifeguards are required to have these credentials. With CPR training in Riverside and the surrounding communities, any lifeguard's resume is sure to make a splash with pools, YMCAs and other swim-friendly facilities.
If you're interested in scheduling CPR certification classes in Riverside, SureFire CPR has 3 convenient locations to serve you. We have offices in Orange, Laguna Hills and Corona. Plus the SureFire CPR staff can conduct ACLS classes in Riverside, along with on-site CPR training at your preferred location (Riverside or elsewhere throughout the Inland Empire region).
For more information on Riverside CPR classes and other professional emergency instruction, just call us at (888) 277-3143. Our contact page has a secure message portal for quotes, availability and more.
Thank you for considering SureFire CPR for your Riverside CPR classes and ACLS certification. We're here to help you in Riverside, the Inland Empire region and all across Southern California. Our CPR certification is a worthy investment for those just starting out in their careers, and also for seasoned professionals looking to brush up on life-saving credentials.